Introduction
This article was based on research I was doing into Captain Edward Brittain MC for a book. Edward was technically not a native of Buxton, his family moved there in 1905, so that he and his sister, the author Vera Brittain could attend local preparatory schools. Edward went for a brief period to Holm Leigh Preparatory School in Buxton, before going on to attend Uppingham School. While researching Edward's life and death, I came across some very valuable online resources. Particularly useful was the excellent site Buxton War Memorials
Buxton War Memorial Home Page (buxtonwarmemorials.co.uk)
This commemorates all the men from Buxton and the surrounding area, who are listed on the Buxton War Memorial on the Slopes and in local war memorials in the villages around Buxton. The site contains some excellent and detailed research drawn from local records, from The Buxton Advertiser and from other sources. There is a specific section which covers the sacrifices made by men from local schools, part of which covers Holm Leigh school. Justifiably, that site concentrates on men who had a close connection with Buxton and are commemorated on Buxton War Memorials. Specifically, Edward Brittain, his friend Jerry Knowles Garnett, the Brown brothers Cecil and Leonard and Thomas Gibbons. All these men are commemorated on the Buxton War Memorial. The site also contains photos of the Holm Leigh War Memorial in St John's Church, Buxton together with a transcription of the names. I used this to piece together some brief stories of the other Holm Leigh Old Boys who were killed in the Great War. Many of them came from the local area, from Manchester or Yorkshire, some from further afield. This piece is an attempt to reunite all those Old Boys, who would have known the town of Buxton ( albeit briefly) and who made the ultimate sacrifice during the Great War. The striking thing is that from such a small school, the number of them who died.
While researching this, I also came across the book "The History of Holm Leigh Preparatory School Buxton"– by Philip Lane. This book revealed the history of Holm Leigh and the existence of the school records "The Blue Books", now held in the Matlock Records Office. I would like to thank Philip for the courtesy and hospitality extended to my father Alan Roberts who went to talk to him and for the copy of the book. Thanks also to Alan for going over to Matlock to read through the Blue Books.
There were some other excellent resources online. A number of Holm Leigh Old Boys went on to Oundle School, the memorial volume proved particularly useful, in 2018 a number of other Schools and Universities also published websites commemorating their own fallen. I also consulted the Battalion War Diaries which are available online from the National Archives and various Regimental histories. The Commonwealth War Graves Commission website also proved invaluable. Any errors, mistakes or omissions are mine alone. I was running out of time to publish this by 11 November, so if any footnotes or references are missing my intention is to update them.
Sadly, the story of one Holm Leigh Old Boy has proved elusive. The memorial lists Trooper G H Hall of the Stanstead Dragoons. This was apparently a Canadian Cavalry Regiment. Now the naming conventions of Canadian Regiments are a little obscure, and most Canadian casualties of the Great War are listed under the more generic Canadian Expeditionary Force. So far, the story of Trooper Hall eludes me – so if anybody can shed any further light it would be much appreciated, and I will happily update.
A brief history of Holm Leigh School
The history of Holm Leigh is contained in an excellent local history book, by Philip Lane so there is no particular need to rehearse it here. In brief, the school was opened in 1868, by the Reverend Arthur Pettit, a curate from Filey in Yorkshire. He opened a small school in the Square in the centre of Buxton, later moving to Manchester Road and finally to Corbar Road (now Devonshire Road). Holm Leigh was one of the first houses to be built in Devonshire Park, part of Joseph Paxton's grand plan for Buxton. By 1879, Holm Leigh "was advertising itself as:
"Boys from 8 to 14, prepared for Large Schools and delicate or backward boys received
The House is beautifully situated under the Corbar Woods, overlooking Buxton and the surrounding hills. Sons of visitors can join the Classes for short or long period
A few gentlemen are received into the House in preparation for the Universities, Army and Civil Service."
After 1879, Arthur Pettit disappeared and the running of the school was taken over by his wife, Sibilla for the next twenty years, during which the school -if not exactly flourishing – at least survived. Sibilla's son, Stephen Pettit took over the school in 1900, aged 24. After initial schooling at Holm Leigh, in 1889 Stephen had gone to Repton School before going to University College, Oxford, to read Mathematics and Natural Sciences. He gained his teaching experience at Mr. Edward Hawtrey's school at Westgate-on- Sea, a large preparatory school for Eton. When Stephen took over from his mother in 1900, there were twenty one boys, eleven of who were boarders However, there no new applications for the next term. So, Stephen started a program of modernization of the school, including an updating of the uniform. A new wing was built, joined to the old school building. Applications picked up and by 1901, there were 13 boarders and a waiting list for new boys. After that the school had some notable successes in getting boys into Public schools wit scholarships, or bursaries. In 1905, Stephen inherited the ownership of the school from his mother. By 1908, the school roll had reached 35, and by 1911, it was fifty. Further property was acquired and the 1911 Census records there as being 22 boarders, including three Brazilian brothers. All that was interrupted by the outbreak of war in 1914. At least a third, in some years half of a Holm Leighans , who left the school in the six or seven years before 1913 and who fought in the Great War never returned.(1)
A memorial in St John's Church, Buxton commemorates 25 alumni of Holm Leigh who lost their lives during the War. The majority died on the Western Front in France and Flanders, although illustrating the global nature of the First World War, they also died on the Asiago Plateau in Italy, the beaches of Gallipoli and in Mesopotamia. Two Old Holm Leighans died with the Royal Flying Corps.
Many of the men were local to Buxton and the surrounding area, a substantial number came from the Manchester and Cheshire area. Zaven Manoukian came from a prosperous family of Armenian merchants in Manchester. Their families seemed to have been solidly middle class or upper middle class- lawyers, accountants, doctors and merchants. It was obviously not a place for aristocrats, none of the men had titles. As preparatory school, it did not turn out the finished article but prepared boys for entry into the public Schools . So alumni of Holm Leigh went on to attend Charterhouse, Marlborough, Wellington, Repton. Uppingham, Dover, Cheltenham , Shrewsbury , Repton and Oundle. A number went on to the Royal Military Academy, Sandhurst. Perhaps in keeping with his rather solid middle class northern ambience, none of the First World War casualties attended Eton, Rugby or Harrow.
Given their local backgrounds, many Old Holm Leighans served with Northern or Midland Regiments; Usually, they joined Regiments associated with the County of their birth or close association; The Sherwood Foresters, the Cheshire Regiment, the Lancashire Fusiliers, the Manchester Regiment as well as some geographically diverse regiments, the Gordon Highlanders, Grenadier Guards and the 20th Punjabis. Of course, many of the Old Boys died tragically young at 18 or 19, just after leaving school. The older ones who had a chance to live a bit of life before being killed, seemed to have moved towards solidly middle-class professions Iike accountancy and law or to work for textile and steel industrial concerns in Lancashire and Yorkshire.
Apart from one, all the men are buried in CWGC cemeteries abroad. Those with no known resting place are commemorated on monuments such as the Menin Gate, Thiepval or Basra. Since many of them were not native to Buxton, perhaps spending only two or three years there for schooling,- many are also commemorated in war memorials elsewhere in the United Kingdom at schools, universities or the war memorials of other towns. Even though many of them spent only a short time in Buxton it, seems fitting to commemorate them in Buxton, even if they have only a sort and sometimes tenuous connection to the place. In the 1914, there were 40 Holm Leigh Old Boys serving in the forces, and by 1918 between 90 and 100 Old boys and staff had been involved in the conflict in one way or another.
With a couple of exceptions, all the men involved were officers. Just a look at the casualty rate belies the fact that officers had it safer than anybody else.
Captain Duncan Collison Wiley Thomas of 4th Bn. Argyll and Sutherland Highlanders holds the unfortunate distinction of being the first old boy from Holm Leigh to be killed in the Great War. Duncan was the son of Lt. Col. W. F. Thomas and Jane Thomas, of "Dunmere," 17 Eaton Rd., Branksome Park, Bournemouth. He left Holm Leigh in 1904 for Uppingham School. Although enlisted in the Argyll and Sutherland Highlanders, at the time of his death he was attached to 1st Bn. Gordon Highlanders.
In September 1914, German forces advanced through Belgium and eastern France but were stopped by Allied troops in the Battle of Marne. Both Armies then began the "Race to the Sea," an attempt to outflank each other as they headed northward. The armies came face to face near Ypres, the gateway to the English Channel and key ports including Calais and Boulogne-Sur-Mer. Fighting began on 19 October 1914, and with the real possibility of losing the Channel ports, Allied soldiers were ordered to entrench and hold their position to prevent German soldiers from pushing through. On 25 October, Belgium's King Albert took drastic action to prevent a German incursion north of the Lys River. He ordered Belgians to manipulate the canals and floodgates in the Yser valley. As the tide came in, they opened the floodgates, then closed them before the water could recede. On 29 October, Albert ordered the sluices opened and a rush of water destroyed the town of Nieuport. It also flooded the battlefield occupied by three German divisions, forcing them to retreat. With this action, the Allies secured their left flank. German forces continued their assault southeast of Ypres pushing back British troops. On 31 October, they broke through the line and captured Gheluvelt but a counterattack pushed them back out of the village. In early November, they captured Messines and Wytschaete, until French reinforcements stopped the advance. Falling temperatures brought miserable conditions to the front, with soldiers were holed up in trenches half-filled with freezing water. After a lull of several days, the Germans planned one final assault with plans to break through into Ypres. On 11 November, after an intense bombardment on Messines Ridge, they broke through and penetrated Nonne Bosschen, once again they were driven back. After a final attack at Herentage Wood on November 17th, the Germans moved into a defensive mode and sent available troops to the Russian front. Sporadic fighting continued until 22 November when the arrival of winter forced the battle to end. In November 1914, the 1st Battalion Gordon Highlanders was in trenches near to Hooge, to the east of Ypres. On 12 November, the Germans shelled the Highlander's trenches and the ground occupied by their reserves. One shell killed Captain Wiley together with Captain K B McKenzie of the Seaforth Highlanders, wounding several other men.
Captain Wiley Thomas has no known grave and is commemorated at the YPRES (MENIN GATE) MEMORIAL (Panel 42 and 44).Belgium.
Private Rolf Little, 4th Bn. Grenadier Guards, died on12 March 1915 age 20 years old, Rolf was the son of the late George W. Little, J.P, of Park House, Whaley Bridge and of Ellen Mary Little, of Chalet Rothorn, Montana, Valais, Switzerland. He appears to have died near home, and is buried at FERNILEE METHODIST CHAPELYARD, United Kingdom
On 10 May 1915, Isaac Newton Woodiwiss of 3 Squadron, Royal Flying Corps (R.F.C) became the first Holm Leigh old boy to be killed in the air. Isaac was killed when the Morane- Saulnier Parasole biplane, in which he was the observer was shot down by German anti-aircraft fire. He was only 18 years old. After Holm Leigh, Isaac had gone onto Cheltenham College and then to the RMA, Sandhurst in 1914. 3 Squadron RFC was based at the aerodrome of Gonneham, near Choques. The aerodrome was only about seven miles from the front and on clear evenings, the men could stand on the aerodrome and watch as the planes crossed the German lines to be met by white plumes indicating the German anti-aircraft fire ("archie") . Already in March 1915, Isaac had one narrow escape. He had flown as an observer for Captain Conran to drop bombs on Langihau-Werpes. South of La Bassee. In a letter home , Denys Corbett Wilson recalls ;
" On March 8th , Capt. Conran and Lt. Woodiwiss had gone out to drop some bombs south-east of La Bassee. They arrived back in 40 minutes and as they were landing, I noticed some flying wires dangling and a stream of petrol running from the machine. I ran to the machine and found Capt. Conran badly wounded in the back and arm. We got him out of the machine and he was just about done. One shrapnel ball had embedded itself in his right arm and the other had gone in at the side and come out very near his spine. The machine, No 1872 was literally riddled with bullets and how the observer escaped unhurt I do not know for there were shrapnel marks all around him. "(2)
A couple of months later Conran had been invalided home and his machine no 1872 had been repaired. On 10 May, Isaac Woodiwiss was observer in the plane which was now flown by Denys Corbett Wilson took off to look for German guns. Unfortunately, they got as far as Fournes when they were hit by anti-aircraft fire. Apparently, confirmation of the deaths of Woodiwiss and Corbett Wilson was received when a German plane flew over British lines and dropped a message saying that a British Morane Parasol number 1872 had been shot down by artillery fire over Fournes and both the crew killed had been buried near the village. Isaac's remains were moved from the church at Fournes and he is buried at CABARET-ROUGE BRITISH CEMETERY, SOUCHEZ (XV. M. 38.)
Lieutenant William Leonard Brown, (known as 'Leonard') was born on 29 September 1891, eldest the son of Major Abraham Brown (Solicitor) and Lucie Brown. In 1901 the family were living at Lightwood House, Lightwood Road, Buxton. William had two older sisters, Constance and Elsie Mary, and a younger brother Cecil Arthur, After Holm Leigh, Leonard was educated at Shrewsbury School. In 1911 he was employed as a "Solicitor's Articled Clerk", in his father's law firm. In November 1914 he passed his final exams and became a Solicitor. Leonard enlisted in October 1914 and was gazetted a 2nd Lieutenant in the Sherwood Foresters on 27th March 1915. He entered France with his Battalion on 16th July 1915 where he acted as Brigade Intelligence Officer. He was to survive barely two months, being killed in action on 25th September. The War Diary of the 1/6th Sherwood Foresters records simply that he was killed in action when the battalion was at Canal I33 The 'Buxton Advertiser' reported William's death and published a photo on 2nd October 1915, also publishing a letter from Lt. Col Goodman, as follows
"I hardly know how to tell you that Leonard was killed in action today. He was with the 7th Battalion (Robin Hoods) in performance of his duties as Brigade Intelligence Officer. I have just had a wire to say that he was killed while in one of the second line trenches - probably, but I do not know, by a German sniper. I was asked some little time ago to nominate an Intelligence Officer for the Brigade, and I named Leonard, as I was struck with the intelligence and keenness with which he carried out his work." (3)
Leonard is buried at RENINGHELST CHURCHYARD EXTENSION
By 1915 , another front in the war had opened up, this time in the War with the Ottoman Empire at Gallipoli. Second Lieutenant Reginald Leak of the 6th Bn. Lancashire Fusiliers died during the Gallipoli Campaign on 26 August 1915. Aged 20 years old. Reginald was the son of Frederick Osborne Simeon Leak and Lucy Elizabeth Leak, of 6, John Dalton St., Manchester. The 1/6th Lancashire Fusiliers formed part of the 125th Brigade, 42nd (East Lancashire) Division. The battalion was raised in Salford in August 1914 and landed in Egypt during the following month as part of the force build up in the Middle East. With the conception of 'Gallipoli' this division was used as the initial reserve, sent to Cape Helles to support the battered 29th Division. They began to embark at Alexandria, Egypt on 1 May 1915 for the Peninsula, and within the week over 14,000 men of the Division had landed at Cape Helles. The 42nd Division was involved in several actions to capture the village of Krithia and the Achi Baba heights; the Second Battle of Krithia (6-8 May); The Third Battle of Krithia (4 - 6 June) and the Battle of the Vineyard (6-13 August). It was presumably in this area that Reginald was killed.
Reginald is commemorated at the Helles Memorial (Panel 59 to 73 or 218 to 219.) in Turkey.
Another casualty of the Gallipoli Campaign was Lieutenant Jeremiah (Jerry) Knowles Garnett of 1st/3rd East Lancs. Brigade, Royal Field Artillery (Territorial). Born on 16 April 1895 at Prestwich, Lancashire, Jerry was the eldest son of Frank (Merchant in Grey Cotton Cloth) and Bertha Garnett, He had an elder sister, Francis Alison and a younger brother, Guy Blaylock. The family lived for a while at Tabley Hill, on what is now Green Lane , Buxton, along with their three domestic servants and a cook. At Holm Leigh, Jerry was a close friend of Vera Brittain's brother Edward. Jerry went on to Charterhouse , around 670 Old Carthusians died in the war. Jerry volunteered at the outbreak of War. Jerry was gazetted 2nd Lieutenant 29th August 1914 and went to the Dardanelles in July 1915.
The 3rd East Lancashire Brigade RFA Territorial Force ( "The Bolton Artillery") was based at the drill hall on Silverton Street in Bolton. It comprised a headquarters, the 18th, 19th and 20th Lancashire Batteries and the Brigade Ammunition Column. Each battery was armed with four obsolescent 15-pounder field guns. The brigade came under orders of the East Lancashire Division and went to Egypt with the division in September 1914. The batteries went to Gallipoli, with 18th Battery landing at Cape Helles on 25 July 1915 and the others on 24 September.
Jerry was taken ill with enteric fever and evacuated from the Gallipoli peninsula presumably to a hospital in Malta. Military hospital facilities in Malta had expanded greatly in 1915, in response to the increasing number of sick and injured evacuated from Gallipoli In August 1915, Malta had accommodation for 7,044 patients, rising to over 13,500 by the year end. Quite possibly Jerry was hospitalized at the Mtfara Hospital which specialized in enteric fevers. The Mtarfa Barracks had opened in 1896, with a small hospital of 42 beds During the Gallipoli Campaign a large war hospital opened in Mtarfa, with around 600 beds. By 28 May 1915, a ward was set aside for enteric cases but from July to September, the hospital was reserved for the treatment of infectious diseases. It admitted patients with the enteric group of diseases, predominantly Bacillary dysentery. The majority of patients with enteric fever were admitted to Mtarfa from Gallipoli with a few from Mudros, Salonica and Malta. In Testament of Youth, Vera Brittain describes visiting his grave and sending a flower back to his parents.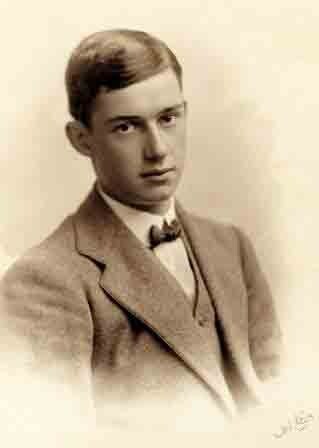 Jerry is buried at La Pieta Cemetery in Malta.
Back in France, Holm Leigh Old boys continued to die Second Lieutenant Frederick Arthur Martin son of Arthur Davis and Nellie Gertrude Martin of 19, West Mayfield, Edinburgh, joined as private in 28th Bn. County of London Regt. (Artists' Rifles), Sept. 1914 and was commissioned to "A" Coy. 2nd Bn. Sherwood Foresters (Notts and Derby Regiment). The 2nd battalion landed at Saint-Nazaire as part of 18th Brigade in the 6th Division in September 1914 for service on the Western Front. The battalion was in the area of Poperinghe , when Frederick was killed by an exploding shell on 7 September 1915.
Frederick is buried at HOP STORE Cemetery ( Plot I. Row C. Grave 7.), Belgium .
The year got even worse with the Battle of Loos, Second Lieutenant M.L Greenhalgh of the 1/6 Battalion, The Kings (Liverpool) Regiment was killed on the first day of the battle in which eight battalions of the Kings Regiment were engaged. The 1/6 battalion were in the region of Vaux, a tiny village on the Somme River, about 2,000 yards east of Suzanne. On the 25th, Second Lieutenant Greenhalgh went out on a day patrol with 9 other ranks at around 2-30 pm. That was his last patrol. They were ambushed by the Germans and Second Lieutenant Greenhalgh was reported as missing. As other parts of the battalion advanced into No 4 Wood, they found Greenhalgh mortally wounded, together with the bodies of a sergeant and a rifleman. The bodies were carried back to the British lines, but nothing could be done to save Greenhalgh.
He is buried at SUZANNE COMMUNAL CEMETERY EXTENSION (C. 14.) France.
1916
The only OH to be killed 1n 1916 was Christopher Stowell Gell the son of Canon and Mrs. Cell of Holme-in-Cliviger, Lancashire. He was born on October 17, 1896, and after Holm Leigh School, went on to Oundle in January 1911. He entered Crosby House and remained until April 1915., entering Sandhurst as a prize cadet in April 1915 and passing out the following August. Gazetted to the West Yorkshire Regiment, he joined his battalion at Whitley Bay. The 1st Battalion landed at Saint-Nazaire as part of the 18th Brigade in the 6th Division in September 1914. Christopher went out to France on July 25 1915 and was killed in an advance on a strong point near the Quadrilateral on September 18, 1916. An Officer wrote:
" Your son was regarded as one of our best young officers."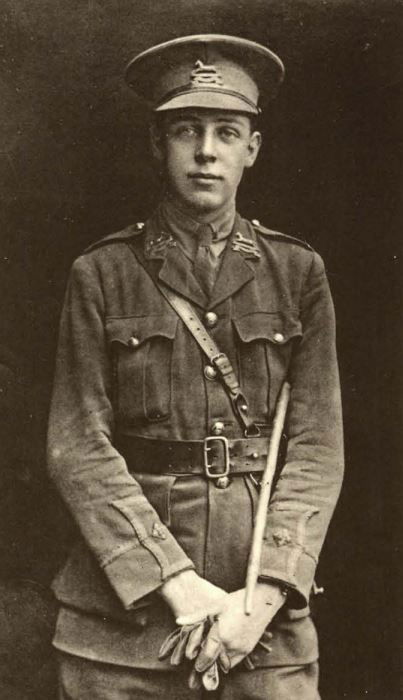 Christopher is commemorated at THIEPVAL MEMORIAL (Pier and Face 2 A 2 C and 2 D.)
1917
Second Lieutenant Arthur Vane Boulton of the 8th Bn. Gloucestershire Regiment died 25 February 1917, age 18. He was born in 1898, the second son of Arthur Thomas and Catherine Edith Boulton of Ladbroke Court, Notting Hill. After Holm Leigh, he attended Marlborough College and went on to RMA Sandhurst early in 1916. Arthur died of wounds received at Serre, near Albert on 25 February 1917.
Arthur is buried in Etaples Military Cemetery near Boulogne. (XVII. C. 1.) France .
Arthur is also remembered on the memorial of the church of St Philip the Apostle, Sydenham and in the war memorial chapel of the Royal Military Academy, Sandhurst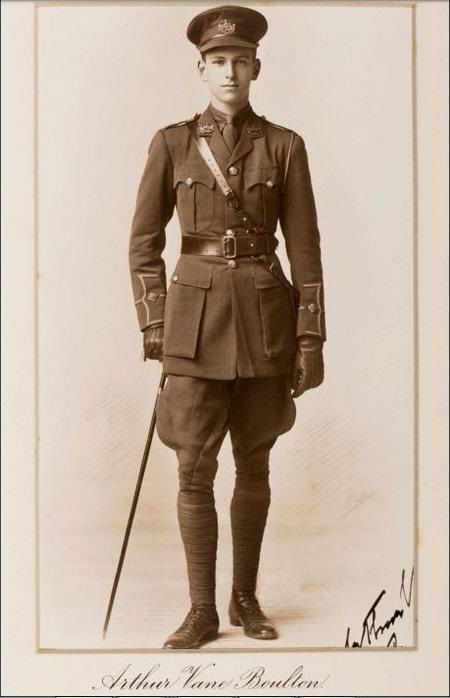 Second Lieutenant Arthur Vane Boulton
Life story: Arthur Vane Boulton | Lives of the First World War (iwm.org.uk)
Lieutenant Cecil Arthur Brown was born on the 29 October 1893, the brother of Leonard Brown. He enlisted as a Private in the Royal Fusiliers before gaining a Commission as a 2nd Lieutenant in 2/6th Battalion The Sherwood Foresters on 5th October 1914.. The 2/6th was a 2nd-Line battalion of the 6th Battalion, formed on 14 September 1914 at Chesterfield. In October, Battalion HQ was established at the Empire Hotel in Buxton. Initially it was intended to provide drafts for the 1/6th Bn. in France. The battalion formed part of 2/1st Notts & Derby Brigade in 2nd North Midland Division; ( later numbered 178th (2/1st Nottinghamshire and Derbyshire) Brigade and 59th (2nd North Midland) Division respectively. T
raining was carried out at Luton, Dunstable, and Watford. When war broke out in Europe in August 1914, the units of the North Midland Division were undergoing their annual training camp, the Notts and Derby Brigade being at Hunmanby on the Yorkshire coast. On 3 August, with Britain's entry into the war imminent, the camp was struck and the battalions entrained for their home towns. Orders to mobilise were received at the company HQs of the 6th Bn. at 19.00 on 4 August and they were ordered to assemble at Chesterfield. On the second day of mobilisation the men from Bakewell, Wirksworth, Staveley and Clay Cross, together with the half company from Buxton, marched into Chesterfield, where they were met by the Buxton Brass Bands. The companies from Chapel-en-le-Frith, Whaley Bridge, and the half company from Ashbourne arrived the following day. The men were accommodated in the drill hall and Chesterfield Central Schools. On 10 August marched to Derby, the war station of the Notts and Derby Brigade and HQ of the North Midland Division. The North Midland Division then moved to the Luton area, where the Notts and Derby Brigade was billeted at Harpenden. On 31 August, the formation of Reserve or 2nd Line units for each existing TF unit and formation was authorised, after which the parent battalion was designated the 1/6th and the recruits coming forward were organised into the 2/6th Bn. in the 2nd Notts & Derby Brigade. Later a 3/6th Bn. was raised to provide reinforcements for the 1st and 2nd Line. On 1 September the 1st North Midland Division was invited to volunteer for foreign service. This was accepted by most of the men. King George V inspected the division on 19 February 1915, and gave permission for the Notts & Derby Brigade to change its title to Sherwood Foresters Brigade.
The North Midland Division began landing in France in late February 1915 and by 8 March had completed its concentration. In early April the division went into the line at Messines for two months to learn the techniques of trench warfare. It was numbered the 46th (North Midland) Division in May, when the Sherwood Foresters Brigade was numbered 139th (Sherwood Foresters) Brigade. The division next spent two months in the Ypres Salient, the battalions taking turns in the trenches at Sanctuary Wood near Hooge. Cecil entered France on 11th July 1915 and joined 1/6th Battalion at Sanctuary Wood on 7th-8th August 1915, with two other officers (War Diary says 8 August and that his brother arrived the day after) .He was wounded 9th August 1915 by shrapnel in the shoulder ( Recorded in War Diary for 19/8/1915). In April 1917 the division moved to the Lens area and became involved in 10 weeks' bloody fighting round Hill 70. Cecil was Killed in Action on 23 April 1917 leading his platoon during an attack on Lens. The attack is recorded in detail in the War Diary of 1/6th Battalion. On 5th May 1917 the 'Buxton Advertiser' published a letter from his Commanding Officer, Lt. Col C. B. Johnson to Cecil's father, Major Abraham Brown;
"24th April 1917 - My dear Major, I am most awfully sorry to tell you that Cecil is both wounded and missing. 'C' Company made an attack and Cecil and his platoon were hung up by a wall with wire entanglement behind it. Cecil, with the utmost pluck and gallantry, began to climb the wall but was hit and fell down behind it. A few of his men got over but the rest had to withdraw. We sent out search parties after dark but we did not find him; and we were relieved the same night. I asked the Company who relieved me to make every effort to bring Cecil in, but it is possible he had been made a prisoner as our attack had failed. I haven't had any news of him so far this all happened on the early morning of the 23rd.I am hoping myself that he is fairly all right and will be brought in, but we're all very anxious for news. Everyone is devoted to Cecil; he is one of the best fellows I've ever met in my life, and the men will do anything for him. I will send you any more news as soon as I can." A few weeks later, on 17th July 1917 the 'Buxton Advertiser' officially confirmed Cecil's death, killed in action on 23rd April. He was recommended for the Military Cross for gallant and distinguished service in the field. A Battalion War Diary entry recounted Cecil's actions which led to the receipt of his MC: "For conspicuous gallantry and devotion in the attack on FOSSE 3 DE LIEVIN on 23rd April. Previous to ZERO hour this Officer's platoon came under heavy hostile artillery fire in spite of which Lt. BROWN continued to go around his sections, encouraging the men and so imbued them with his own splendid spirit of cheerfulness that when the attack commenced they crossed one road heavily enfiladed by the enemy M.G. fire, followed him through a gap in the enemy wire and in spite of losing half their effectives, scaled a high wall under heavy M.G. fire from the FOSSE and were only stopped by hidden wire, the existence of which had not previously been known.
Lt. BROWN was himself badly wounded in scaling the wall but though unable to speak on account of his wounds, he continued to wave his men on. Lt BROWN is still MISSING as it was impossible to get to him by day, and search parties sent out at night have so far been unable to find him. He is believed killed."
Cecil is buried at LA CHAUDIERE MILITARY CEMETERY, (IX. G. 3.) France
On 21 May, 1917 the escalating number of dead and the need to mark their graves led to creation of the Imperial War Graves commission.
Second Lieutenant Hugh Cecil Moxon, 5th Bn. Bedfordshire Regiment, (attd. 8th Bn.) died on 19 July 1917, aged 20. He was the son of the late Rev. E. A. Moxon, Vicar of All Saints, Newmarket, and of Maud M. Moxon, of Oak Cottage, Great Shelford, Cambs. Hugh was born around October 1896, his father died in 1909, and after Holm Leigh, he went to the King's School, Ely [1] where he earned his cricket colours and was a school prefect. Hugh enlisted into the army on the 25th January 1916, becoming Private 9147 in the Inns of Court OTC. He was 19 years old. He was commissioned into the 5th Battalion on 7 February 1916 and trained as a Territorial officer until he was posted abroad into the 8th Battalion of the Bedfords in France, joining them in the field on 4th October 1916. Between the 3 and 13 January 1917, Hugh went on leave and returned to A Company. He survived the assaults around Loos that April unscathed and served in the same region until the summer. The 8th Battalion were moving into the trenches to relieve the 1st Kings Shropshire Light Infantry late on the 19th July 1917, when he was wounded severely in the head and face by a shell. Hugh was rushed to the 18th Field Ambulance and onto the 33rd Casualty Clearing Station but his wounds were far too severe, with shell fragments having penetrated into his brain. At 11.15 that night he died, having never regained consciousness.
Hugh is buried at Bethune Town Cemetery ( III. J. 11). France.
The year saw the deaths of two Holm Leigh Old Boys, a long way from Buxton. After the setbacks of the evacuation of Gallipoli and the surrender of Kut, the fortunes in the Allied War against Turkey were changing. In the opening months of 1917, British and Indian troops were steadily moving up -river in Mesopotamia.
Among them was Second Lieutenant John Huntley Wickham Stevenson. John was the son of Surg. Gen. H. W. Stevenson, C.S.I., Indian Medical Service (retired), of Balladoole, Castletown, Isle of Man. He was educated Holm Leigh, then at Springfield Park and Horsham Preparatory Schools before going to Wellington College, and the Royal Military College, Sandhurst. John was gazetted 2nd Lieutenant, unattached List for the Indian Army 13 January 1915. He went to India in February 1915 and was posted to the 46th Punjabis on the North West Frontier of India. In 1916 he was attached to the 20th Punjabis and served with the Indian Expeditionary Force in Mesopotamia from. He died in the trenches 5 February 1917 from wounds received in action before Kut-el-Amara.
John is buried in the Officers' Cemetery at Baronie Ford on the Shatt-al-Hal. Amra War Cemetery (,XXI. J. 13). Iraq
Lieutenant Donald Farrow Milne was the only son of Mr. and Mrs. Clifford D. Milne of Beech House Whaley Bridge, Stockport. Born at Cheadle on April 20, 1895, he entered Oundle (Grafton House) in September 1910, and left in July 1912.[2]
After leaving School he joined the staff of the Calico Printers' Association Limited , St. James' Buildings, Manchester, and in the two years he worked there was beginning to make for himself a successful commercial career. The Calico Printers' Association Ltd was a British textile company founded in 1899, from the amalgamation of 46 textile printing companies and 13 textile merchants. The industry had prospered in the latter half of the 19th century, but the fierce competition led to a decline in quality and profit margins. Most of the leading companies in the industry decided to amalgamate in order "to preserve the tradition and standing of calico printing and to produce textiles of a high standard at reasonable prices." The company at its inception accounted for over 80% of Britain's output of printed cloth.
In October 1914 he joined the 20th Bn. Manchester Regiment, and in a fortnight received his commission. He went to France and took part in the preparations which preceded the great battles on the Somme. Just before the great offensive began, he came home on leave and became ill in London. Five months later he was only able to go on light duty at Ripon and Altcar. Later he was attached to the 1st Battalion Manchesters of the regular army and sent out to India to join the 1st Battalion (May 1917). This was most probably, the 1st Garrison Battalion, The Manchester regiment. Garrison battalions were composed of officers and men, permanently unfit for active service, but fit enough for garrison duties. The 1st Garrison Battalion had been in India since March 1916, at Bombay and Fyzabad. Milne arrived in Bombay on July 31, and was five weeks at Bangalore, before being posted to Mesopotamia in September to join the regular 1st Bn. , The Manchester Regiment. He was killed in action on November 5, 1917. In November 1917, the 1st Manchester was engaged in the action against Tikrit on the River Tigris m where they formed the Brigade Reserve, at 12,45 they were sent up to reinforce the 8th Brigade firing line and arrived just in time to repel a Turkish counterattack. With the 8th Brigade, the 1st Manchesters continued to suffer from heavy enfilade fire on both sides, Another Turkish counterattack was launched and had been repulsed by 3 pm. During the attack on Tikrit, the British suffered 1801 casualties of which 161 were killed, the 1st Manchester Regiment suffered 115 killed and wounded. It was presumably during this action that Donald was killed. His Commanding Officer wrote: " Though he had only been with us sixteen days, we liked him from the beginning, and all ranks spoke well of him.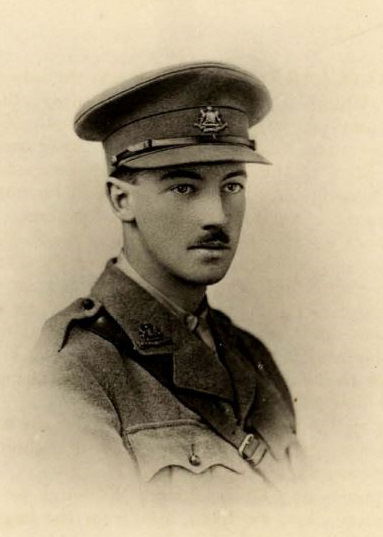 Donald is commemorated at the Basra Memorial (Panel 31 and 64) Iraq, which also records 13 other men of the Manchester Regiment killed on 5 November 1917.
Back in France Holm Leigh's second airman was killed on 12 October 2017- 2nd Lieutenant Graeme Cecil East Smithett, of 57 Squadron RFC, was the observer on a DH4 bomber piloted by Lieutenant Samuel Allan. The plane failed to return from a bombing mission over Hooglede. Smithett was the son major H.K Smithett and Mrs. Smithett of 12, Halleswelle Road, Golders Green. After leaving Holm Leigh he had been educated at Dover College. No. 57 Squadron of the Royal Flying Corps was formed from on 8 June 1916 at Copmanthorpe, Yorkshire when it was split off from No. 33 Squadron, taking on its parent unit's part-time training role to allow No. 33 Squadron to concentrate on its main duties as a night fighter unit. No. 57 Squadron continued in its training role, equipped with a mixture of Avro 504s and Royal Aircraft Factory B.E.2s, until October that year, when it began to prepare for its planned role as a fighter-reconnaissance squadron. On 16 December 1916, the squadron arrived at St. André-aux-Bois in France, moving to Fienvillers on 22 January 1917. The squadron re-equipped with more modern Airco DH4s in May 1917, changing role to long-range bomber-reconnaissance. After training on the new type, the squadron commenced operations near Ypres in June of that year, moving to Droglandt on 12 June and Boisdinghem on 27 June. The squadron joined the 27th Wing, part of the V Brigade Royal Flying Corps, to support the British Army at the Ypres Offensive. The squadron's activities included bombing railway junctions and German airfields during the Battle of Langemarck in August 1917. The British attempted another advance between the Ypres-Roulers railway and Houthulst Forest. However heavy rain made low lying areas impassable, and the advance was mostly a failure. The RFC committed 10 squadrons to assist the advance carrying out low-altitude machine-gun and bombing attacks, contact and counter-attack patrols, and zone calls to the artillery for fire on active batteries, troops, transport, and machine-gun posts. DH4 serial A7515 flown by Lt SH Allen and 2/Lt GCE Smithett took off at 10.07am on a ground attack patrol, it was last seen south of Staden at 10,000 feet and failed to return. Possibly shot down at 10.55pm by Leutnant H von Buelow of Jasta 36 near Roulers. The plane came down in an area held by the Germans, they buried Smithett and Allan in a local cemetery.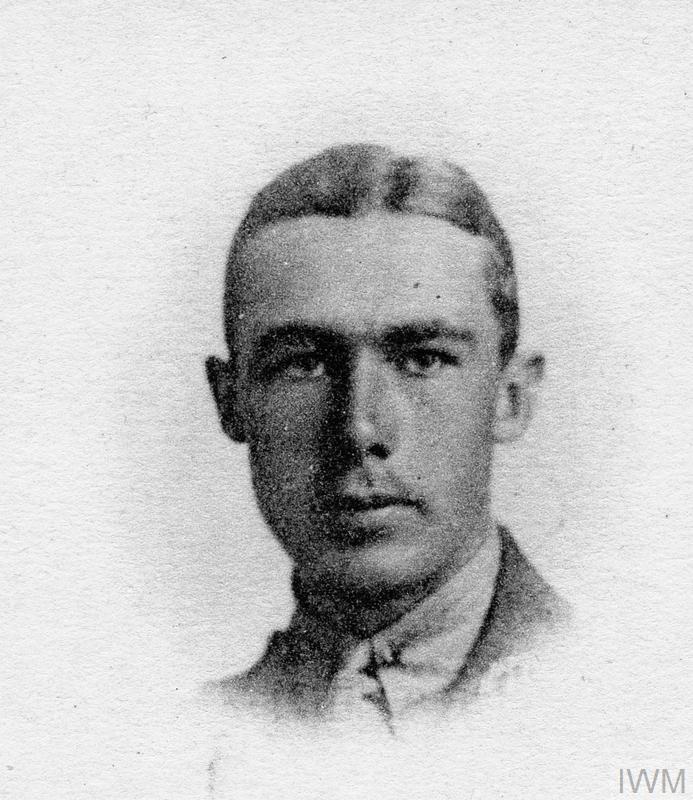 He was one of 177 Old Dovorians who made the ultimate sacrifice in the Great War.
Graeme is buried at Roeselare Communal Cemetery in Belgium
Two more old boys were killed in November 1917. On November 2 the British launched their third major attack of the year its objective being the city of Cambrai and beyond. A quarter of a million British soldiers faced a quarter of a million Germans a long a six mile front. The most notable feature of the battle was that for the first time in the history of warfare the main thrust of the attack was carried out by 324 British tanks . The first day of the battles of Cambrai was marked as a great success for the tank.
Captain Guy Hepworth Roberts was the eldest son of Mr. and Mrs. A. H. Roberts of Woodthorpe Hall, Wakefield. He was born at Leeds on October 9, 1892, and after Holm Leigh went to Oundle in September 1907, entering New House but being transferred later to Grafton. He was a member of the School XV and captain of his house for football and cricket. Leaving in April 1911 he was articled to Joshua Wortley and Sons, Chartered Accountants, Sheffield, and had passed the Intermediate Examinations of the Institute of Chartered Accountants. Guy joined the 2/4th King's Own Yorkshire Light Infantry in October 1914, after having been rejected by the Artists Rifles and a Naval Battalion for defective eyesight. Gazetted Second Lieutenant in December and Lieutenant in July 1915, he was appointed to Brigadier General Lassiter's staff in 1916 and A.D.C. to General Braithwaite (commanding the 62nd Division) in the same year. In May 1917 Roberts resigned his post as A.D.C. and returned to his regiment. He was given command of a company and promoted Captain in July 1917. He was wounded leading his men in the attack on Cambrai on November 20, and died two days later, November 22, 1917. His Commanding Officer wrote:
"We all mourn the loss of a cheery, gallant friend, and I, in addition, the loss of an excellent company commander, whom I cannot replace."
Guy's brother Arthur Hepworth Roberts also attended Holm Leigh. He was one of the first Holm Leighans to receive the Military Cross in September 1914.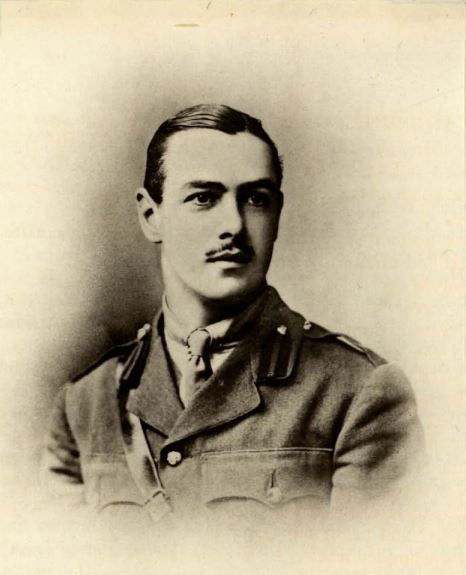 Guy is buried at the CWGC Rocquigny-Evancourt Road British Cemetery in France
Four days later, Lieutenant Maurice Barber died in France. He was the second son of Mr. Herbert Barber and the late Mrs. Isabel Barber, of Sheffield. Born on September 29, 1892. Maurice went on to Oundle, entering Grafton House in September 1907, leaving school in 1910. He then went to Tours to learn French, and thence to Lausanne. On his return he worked at engineers' shops of Messrs. Burgon and Ball, Sheffield. Burgon and Ball were manufacturers of patent Sheep Shears, Sickles, Machines etc... and General Merchants, based at the La Plata Works at Malin Bridge in Sheffield. The company had a substantial international business exporting to regions including South America, North America, Australia, the West Indies and New Zealand In June 1914 Maurice moved to the firm of Messrs. Daniel Doncaster and Sons, Ltd. Which imported Swedish iron and steel, converters, melters, forgers, tilters, sellers of alloys, special steels and rare metals. Maurice's career in Iron and steel importing did not last long. He joined the army in September 1914, going out to France in January 1917. He became Captain and Adjutant of the 2/4th York and Lancaster Regiment. His Commanding Officer wrote:
" I have lost a friend, but I am glad that I was privileged to know such a gallant, modest gentleman as he was, and shall never forget him."
His Chaplain wrote:
"Always quiet and somewhat reserved— always working hard and spending himself for the welfare of his battalion ... he was what I like to think a typical British gentleman should be."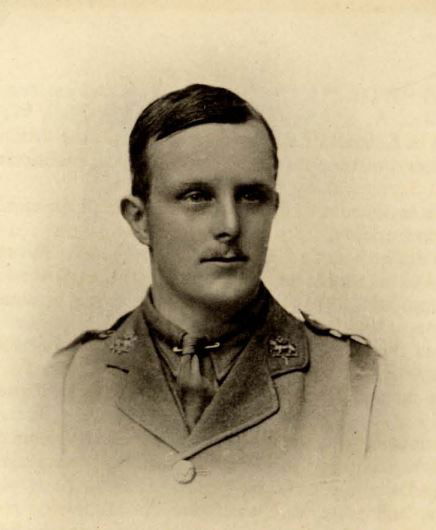 Between 25-27 November, the Battalion was engaged at Havroncourt Wood . Captain Barber was at Battalion HQ, located at the Quarry when he was killed on 26 November 1917.
Maurice is commemorated at CAMBRAI MEMORIAL, LOUVERVAL, Panel 9 and 10.France
The same day, the British were forced to break off their attack, with Cambrai remaining unreachable in the distance. On 30 November, the Germans staged a counter attack and by 2 December , the stalemate of trench warfare had been resumed.
Captain Charles Goldthorp Vickers of 2nd/4th Bn. York and Lancaster Regiment Died 22 November 1917. Age 27 years old, he was son of Charles Edmond Vickers, of The Manor House, Ecclesall, Sheffield, and the late Mary Bateman Vickers. From Holm Leigh, he went on Repton School X/ ((1907) where he gained a formidable reputation as a fast bowler. Between 20-23 November, the 2/4 battalion was engaged in operations to try and break through the Hindenburg Line. At around noon on 22 November , Captain Vickers was killed while leading D Company of the 2/4 , when the Company came under very heavy German artillery and machine gun fire, in a sector known as the Sugar Factory.
Charles is commemorated at the Cambrai Memorial , Louveral (,Panel 9 and 10) and at St Nicholas Church, Bradfield, Sheffield by a wall-mounted brass plaque. Incised lettering. Tudor rose in each of four corners.
The inscription reads
TO THE GLORY OF GOD/ AND IN PROUD AND LOVING MEMORY OF/ CHARLES GOLDTHORP VICKERS/ CAPTAIN 2/4 (HALLAMSHIRE) BATTALION/ YORK & LANCASTRE REGIMENT, 62ND DIVISION./ FELL IN ACTION AT BOURLON WOOD FRANCE./ NOVEMBER 22ND 1917 AGED 27,/ AND WAS BURIED IN GRAINCOURT CEMETERY./ YOUNGEST SON OF/ MR & MRS C.E. VICKERS, UGHILL HALL, BRADFIELD.
1918
1918 , saw the greatest number of casualties among Holm Leigh Old Boys. Captain Thomas Pilling Gibbons, of the 1st Bn. , Hertfordshire Regiment died on 22 March 1918, aged 23. Thomas was born in the June quarter 1895 at Huntsford, Cheshire, the son of Sir Thomas C. P. Gibbons K.C. (Barrister) and Lady Mary J. In 1901 Thomas' parents were living at 'The Rowans', Burbage, Buxton. Thomas, known as "Tommie" joined the School in 1904, aged 9, and won his Cricket Colours in 1905, remaining in the First XI for 5 years. He also represented the School at football, hockey and shooting. The "Holme Leigh Magazine" called him "one of the best cricketers the School has ever turned out and certainly the best goalkeeper we ever possessed. He later became school Captain.
left Holm Leigh in 1909 for St Peter's College, Radley, Abingdon, Berkshire. Whilst there he also gained cricket and football colours and captained the School On 13th October 1916 Thomas married Edith Doris Evison at St Mary's Church, Felpham, Sussex, presumably whilst home on leave. Their address at the time was The Turret House, Felpham.
On the outbreak of War Thomas joined up and received his Commission as Temporary Lieutenant on 28th October 1914, having been a Sergeant, Radley College Officer Training Corps. (London Gazette 27 October 1914) According to his Medal Index Card Captain Gibbons entered France as a Lieutenant on 30th January 1915 and the War Diary for 2nd February 1915 confirms when he joined the Battalion: "Captain Lowry, Lieut. Molony, Lieut. Gibbons, Lieut. M. Rately, Lieut. Oldham arrived from Reserve Battalion. The Battalion moved to ANNEQUIN, one Company in support trenches in CUINCHY, two Companies and H.Q. at ANNEQUIN."
The War Diary for the 26th May 1917 records that Thomas had been Mentioned in Despatches: Early in 1918 Thomas' Battalion left the Ypres salient and moved to the area to the east of Amiens. On the 22nd March 1918 Thomas was killed in action, the penultimate day of "Operation Michael" during The Battle of St.-Quentin (21-23 March 1918). When the German Spring Offensive began they were in Reserve, but were soon moved up into the line, between Epehy and St. Emilie, on the 21st March. As the 16th Division withdrew the following day, the 1/Hertfordshire Regiment, serving as the rearguard, were heavily involved all day, suffering 21 killed in action on the 21st and 22nd March. The History describes the action:
On the first day of the Battle of St Quentin Thomas' Battalion suffered: "Violent enemy bombardment on the whole of our Corps front. Bn stood to at 6.30 a.m. but did not move off until 4 p.m. when it took up dispositions in the BROWN LINE at St. EMILIE."
The Battalion War for the day Thomas lost his life is equally terse: "22-3-18. Enemy violently bombarded and assaulted our positions forcing our Battalion to retire to the GREEN LINE. Battalion spent the night at HAMEL. There was much confused fighting during this retreat and the regiment suffered severe casualties." (4)
Thomas was posthumously awarded the Military Cross in May 1918 (London Gazette 31st May). In contributing to his Obituary in the 'Buxton Advertiser', The "Holme Leigh Magazine" stated that:
"There never was a straighter, cleaner, more affectionate boy than he, and to his parents and his young widow our hearts go out in the fervent hope that this thought may help them bear their terrible grief"
He is buried at ROISEL COMMUNAL CEMETERY EXTENSIONIII. E. 1.France
On 21 March 1918, German General Ludendorff launched his Spring Offensive, designed to drive the British from the Somme and the French from the Aisne and to threaten Paris. Russia was out of the war and the Germans no longer facing a war on two fronts, could concentrate their sources in the West. In the first day the Germans made advances of up to four and a half mile, taking 21000 British prisoners. On the second day , they advanced still further. British troops defended their positions to the last, in some cases literally to the last man and the last round. On March 24, the Germans crossed the Somme and by 25, they had driven a wedge between British and French forces and captured Baupaume and Noyon, The British considered retreating to the Channel Ports. On 5 April, Ludendorff called off the offensive. On 9 April, the Germans attacked again and the Battle of the Lys began . The Allies continued to be driven back, and for six days, the British struggled to hold various lines beyond the Lys. On 11 April, Field Marshal Haig issued his famous order of the day. On 15 April, the British evacuated the Passchendaele Ridge which had been won at such a high price only five months earlier.
Captain John Francis Wortley 1/4th Bn. York and Lancaster Regiment died on 14 April 1918. After leaving school John Francis went to Repton in around 1907[1], he then became an accountant – he is also listed as working for Joshua Wortley & Sons, which was presumably the family firm , in the records of the ICAEW, In February 1918, he was commanding C Company of the Battalion at Moulle. Although not stated in the memorial the War Diary describes him as holding the Military Cross[2]. He was mentioned in dispatches in the Times on 24 December 1917.
He is commemorated at TYNE COT MEMORIAL (Panel 125 to 128.) Belgium
Captain Edward Harold Brittain. Edward was born on 30 November 1895. the son of Thomas Arthur (Paper Manufacturer) and Edith Mary Brittain of, Macclesfield and the younger brother of Vera Mary Brittain, author of "Testament of Youth," The Brittains moved to Buxton so the children could attend local preparatory schools. In 1911 Edward went to Uppingham School . The rest of the family moved to Melrose , Buxton which Edward visited frequently. Despite his father's opposition , Edward sought a Commission in the 11th Battalion Sherwood Foresters (Notts and Derby Regiment). Although he spent a long time in England before being sent to the front he joined them in time for the opening day of the Battle of Somme (1st July 1916) and was immediately wounded and was awarded the Military Cross,
"For conspicuous gallantry and leadership during an attack. He was severely wounded, but continued to lead his men with great bravery and coolness until a second wound disabled him."
(London Gazette: 20 October 1916).
Edward's 11th Battalion was part of 70th Brigade, 8th and 23rd Division, and on the first day of the Battle of the Somme it attacked at Ovillers, moving forward to the front line from the reserve at Authuille Wood. The Battalion continued its advance as far as the German first line, facing machine-gun fire from the front and both flanks, which eventually halted the advance in 'No-Mans-Land'. Casualties totaled 518, of which 126 Officers and men were killed in action. The Battalion was relieved that night and withdrew to Long Valley. Edward suffered a serious wound to his arm, he spent almost a year on light duties in England before being passed fit to return to the front.
In July 1917 he returned to France, then in November 1917 the 11th Bn. , Sherwood Foresters was part of the 23rd Division which moved to the Italian Front. Initially the battalion was based at Montello overlooking the River Piave. In March 1918, they moved to the Asiago Plateau. On 15 June, the Austro- Hungarians launched a major offensive at Asiago Edward was killed in the first hours of the attack on the Sherwood Foresters position on the San Sisto Ridge.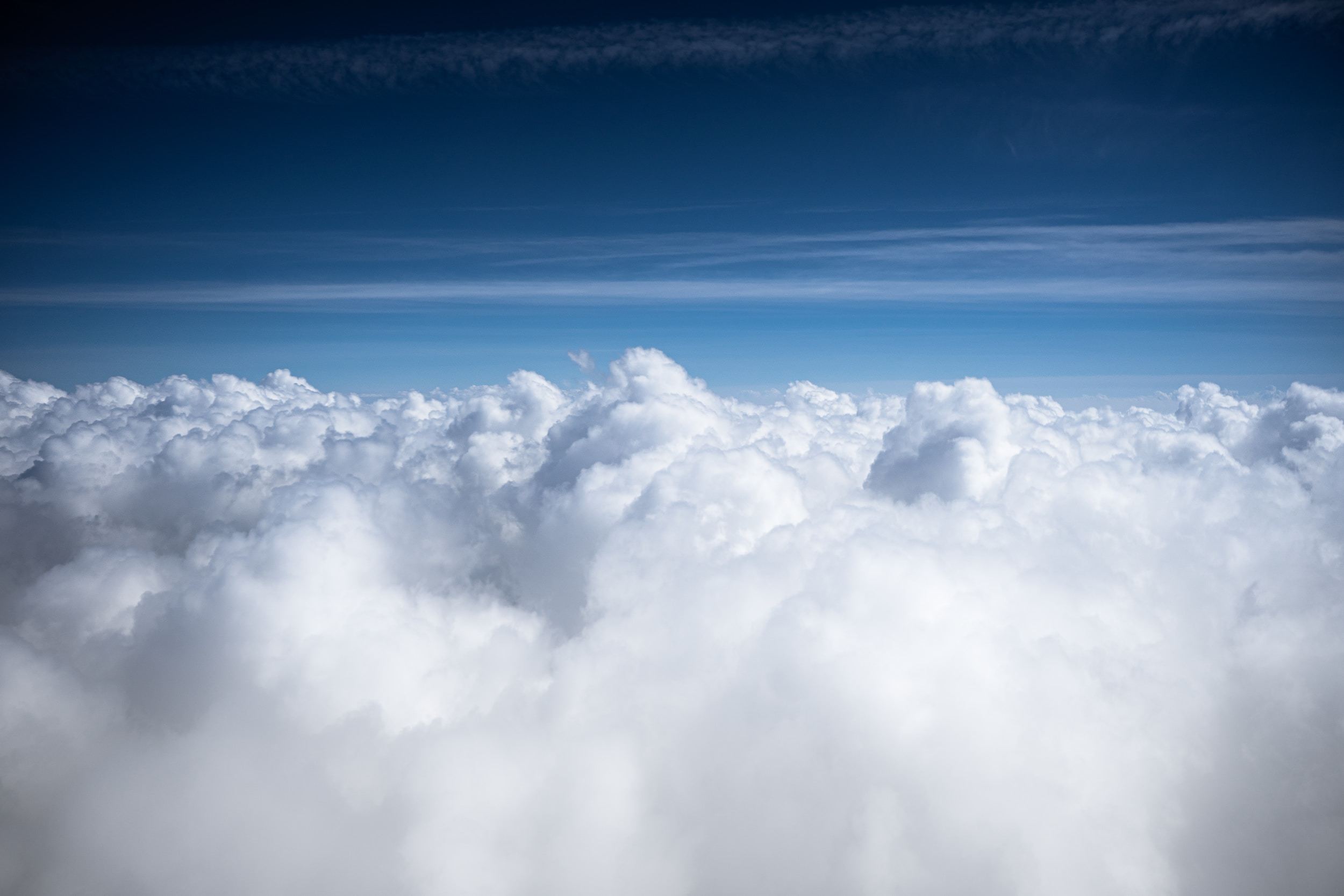 Edward is buried at Granezza cemetery in Italy.
Back on the Western Front, Second Lieutenant Zaven Manoukian of 2/5th Bn of the Lancashire Fusiliers became the last OH to be killed in combat. He died on 3 September 1918, aged 19. Zaven was the son of Setrak and Elise Manoukian, of 16, Rue Misk, Pera, Constantinople, Turkey. Born at West Didsbury, Manchester, Nooky as he was known left Holm Leigh for Repton School. At Repton he was by all accounts an outstanding scholar, winning the George Denman Scholarship, the Latham Prize, the Head History Prize, the Furneaux General knowledge prize and the Pelie Greek Prose prize. He subsequently won an open scholarship to Oriel College, Oxford. [3].At Repton , Victor Gollancz, who after became a famous publisher was Nooky's classics master.
The 2/5 Battalion formed part of 164 Brigade of the 55th Division. On 24 August 1918, the Division held the Givenchy-Festubert section with 2/5 Lancs. forming the left battalion in the right (164 Brigade Sector), The British planned to retake the Givenchy craters, which offered a excellent vantage point to the East of the town. At 7.30 on 24 August , the 2/5 Lancs. attacked the craters on the left , known as E sap Crater and K Sap Crater, The Germans were taken completely by surprise and put up minimal resistance. The British had met all their objectives by 8 am and were also holding ground they had never previously held. Rumours were circulating that the Germans intended to withdraw to a line running through Richebourg – St Vaast and the British infantry brigades were ordered to follow the Germans with fighting patrols as they withdrew. Consequently on 3 and 4 September, many British patrols moved forwards although the Germans were not in fact withdrawing. The War Diary of the 2/5th Lancashire Fusiliers, records that on 3 / 4 September 1918, the 2/5 Lancs. were at Givenchy, and records the death of Zaven, but gives little further information.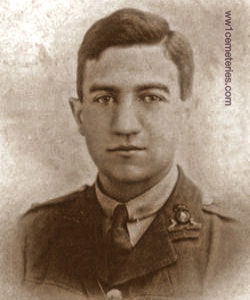 Zaven is buried at HOUCHIN BRITISH CEMETERY III. G. 31.France
The next day, Lieutenant Douglas Marshall Rigby of the 6th Bn, Cheshire Regiment died. Douglas was born at Woodlands Bank, Timperley, Cheshire, on 27 July 1891 the only son of Marshall (Solicitor) and Grace Adeline Rigby of 'White Knowle', Burbage, Buxton. His main interest seems to have been Art after a visit with his father in 1899 to Manchester Art Gallery. In November 1899 he wrote to his mother: "He is of a restless nature, unable to keep still for a minute together – except when drawing or painting" and "at any spare minute he is always drawing." In May 1905 he started at Marlborough College, Wiltshire, and left in Midsummer 1908. "Douglas begged to leave school when he was 17 and go to a studio so that he could become an artist. He went to a studio in Kensington, London and boarded with a family nearby. Apparently, he enjoyed his time there, both working in the studio and visiting places of interest, but soon realised that he was not good enough to make a living as an artist and worried about how much money was being spent on his training. After about a year he decided that he had better follow his father into business. He returned to live with the rest of the family at White Knowle in Buxton and joined the office of one of his uncles, an iron and steel merchant in Manchester".In 1911 Douglas was living at home at 'White Knowle' and working as a "Clerk to Iron Merchant".. Douglas enlisted as a Private in the Cheshire (Earl of Chester's) Yeomanry and was Gazetted 2nd Lieutenant in the 6th Battalion on the 6 March 1915). He entered France on the 22nd July 1915.The War Diary records three officers (unnamed) arriving at Havre on 23 July . The Battalion remained as lines of Communications troops at Havre until January 1916. From there they went into the trenches at Ville sur Ancre. During it's time in Northern France , the 6th Battalion certainly moved around a lot ( les Oiseaux, Caudescure, Riez Bailleul, Merville, Paradis. Le Torbet, Gorre & Givenchy) The War Diary of the 6th Battalion records that while at Givenchy on 16 June, 2nd Lieutenant DM Rigby was wounded by flying debris, resulting from a mine explosion and taken to hospital This wound' led to a short period of recuperation in Lincoln General Hospital, after which Douglas rejoined his regiment ( presumably the 3/6th reserve Battalion) at Park Hall Camp Oswestry in Shropshire. During the First World War the owner of the Park Hall estate, Major Wynne Corrie, gave Park Hall over to the military as their local headquarters. In 1915 a military camp was built on the site to train soldiers, as was a military hospital with 866 beds. This was extended onto the site of Oldport Farm, with the area to the east of Oswestry Hillfort being used for excavating trenches and using explosives. In July 1915, the first 4,000 troops of the Royal Welsh Fusiliers and the Cheshire regiment arrived at the Hall. They disembarked at Whittington Station and marched to the camp. Initially 14,000 troops were stationed there, which had risen to 21,000 troops within a fortnight. As well as training on the Park Hall site the soldiers also trained on the Old Oswestry Hillfort nearby.[1] Here Douglas was a Bombing Officer, training others to throw grenades into enemy trenches. Very early into this role, a man dropped his missile on Douglas's foot leading to 18 months of painful operations and physiotherapy. (Presumably, this was at the Hillfort). Sometime during the period Douglas was there , the poet Wilfred Owen also passed through the camp. [2]After this protracted and frustrating convalescence, Douglas returned to the front in August 1918, rejoining his regiment at Ypres in Belgium The War Diary reports the battalion as being at Cassell on 3rd August, when a new officer arrived (this may well have been Douglas). Subsequently it moved to the frontline at Mont Rouge, on 15 to bivouac billets at Boescheppe, at 11pm on 20 August, it moved into the line ready for attack and on 21 went into the attack at Locre, holding the position until they were relieved on 23 . By 28 August the battalion was back in the line when Lieutenant Pickersgill was killed. On 30th August m the enemy was seen to be retiring and the battalion advanced after them later in this advance Major Richard Le Brun Nicholson, seems to have been killed. The battalion then moved to Locre Chateau and no casualties were reported in the first week of September. Most accounts say that Douglas was killed by a sniper on 4 September.
The War Diary of the 1/6th Bn, Cheshire Regiment does not list any casualties on 4 September at all. Otherwise, the correspondence between the CWGC records and the war diary for casualties correlates well. Officers shown as being killed in the war diary corelate on the day with officers recorded as killed in Action. However, a number of officers ate shown as being wounded between 1 August and 31 August – quite possibly Douglas Marshall Rigby was wounded in this period and died in the hospital casualty clearing station at Wulverghem, some days later ; Whatever the circumstances he died on 4 September 1918.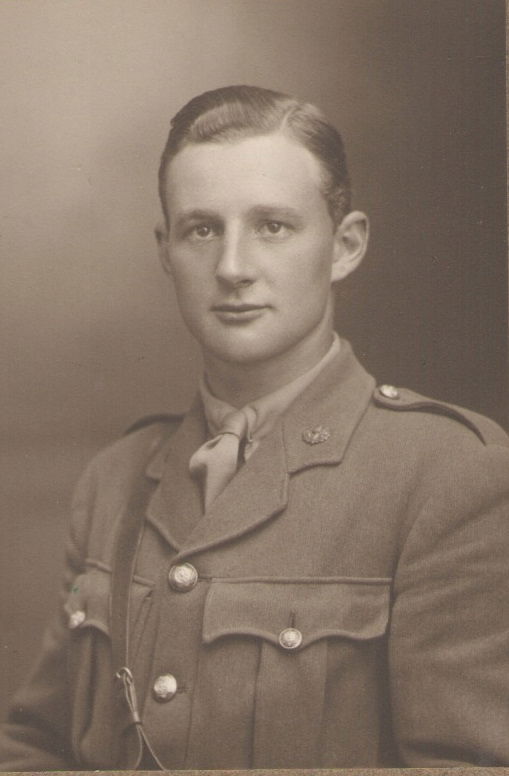 Buxton Museum presented an exhibition of Douglas's art which can be seen at the link below
Lt Douglas Marshall Rigby - a celebration
He is Buried at WULVERGHEM-LINDENHOEK ROAD MILITARY CEMETERY, II. A. 22.Belgium
Douglas was not quite the last Holm Leigh man to die during the conflict. This dubious honour seems to belong to Lieutenant John Howard Cooke of Army Service Corps, Mechanical Transport. He died 9 October 1918 aged 25 years old. Only son of William and Nancie Cooke, of The Thorns, Cheadle Hulme, Cheshire. John was born in 1892 at Cheadle Hulme to William, a commercial traveller, and Nancie Cooke, their only son. After Holm Leigh he went to Shrewsbury College before entering Manchester University in 1911. He became an emergency cadet of the University Officer Training Corps at the outbreak of war and was gazetted to the 9th Battalion Manchester Regiment in October 1914. He submitted an application to transfer to the Army Service Corps and was made a Lieutenant in June 1916. He served with a Mechanical Transport unit and was attached to the 118th Siege Battery, Ammunition Column, Royal Garrison Artillery. It is believed he was also A.D.C. to a General Gordon Stewart. During his service he suffered from inflammation of the heart and a displaced knee. In August 1918 he was shot in the leg and admitted to 8th General Hospital, Rouen. He died of pneumonia at 72nd General Hospital, Trouville, France in October 1918.
John is buried at TOURGEVILLE MILITARY CEMETERY.IV. C. 18. France he is also commemorated on the University of Manchester War Memorial, Main Quadrangle
Notes
1.The History of Holm Leigh Preparatory School, Buxton- Philip Lane
2.Letters from an Early Bird- The Life and Letters of Denys Corbett Wilson 1882-1915 by Donal McCarron ( Pen & Sword Aviation 2006)
3. Buxton War Memorials
---