i had been putting his together to mark the 100th Anniversary of former Buxton College Pupil John Turner Walton Newbold becoming Britain's first MP to be elected as a Communist on 15th November 1922. I got caught up in other things. I also just missed the 100th anniversary of his maiden speech in the House of Commons. So it goes. Anyway, it gave me a chance to check out all the other hundredth anniversary tributes of which there appear to be none. Since he spent a fair part of his life in Buxton, he seems worth a mention. Some might disagree with his views, others not. i am purely mentioning him as an interesting footnote to Buxton Local History.
All schools have some obscure claim to fame, and in John Turner Walton Newbold, Buxton College produced the first person to be elected as an MP in the United Kingdom, running as a Communist. After that brief claim to fame, he stood as a Labour Candidate against Winston Churchill, participated in two committees looking at important aspects of British life and faded into gradual obscurity. It is sure that he travelled to the Soviet Union as a Comintern delegate – quite possibly/probably he may have met Lenin and Trotsky when he was there. But maybe the title "The Buxton College Boy who met Lenin" might have been over egging things He is not totally forgotten, his legacy seems to live on in Motherwell and on various Marxist sites. Since he went to Buxton College and his family apparently lived in the town for more than 20 years, it is worth rescuing him from obscurity and trying to pull the various strands together with a brief but full overview his life and times.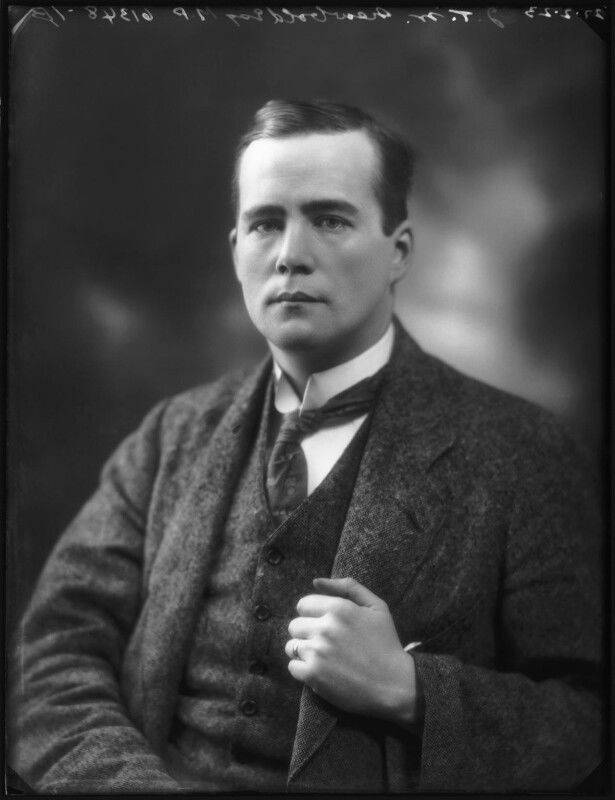 John Turner Walton Newbold- National Portrait Gallery
John Turner Walton Newbold (1888-1943) -Former Buxton College Pupil and Britain's first MP to be elected as a Communist.
John Turner Walton Newbold was born in Culcheth, Lancashire, on 8 May 1888 to a moderately wealthy Quaker family. In 1901 the Newbold family were living in Buxton at 47 Dale Road, where his father Thomas Robinson was working as an Agent for Cattle Cake. Walton Newbold must have been a day boy at Buxton College in the early 1900s. After leaving Buxton College, Newbold studied at Manchester University. In 1911, his parents were still living in Buxton, having moved the short distance from Dale Road to 6 Grange Road. By then his father was an Agent for S Bibby of Liverpool. On leaving Manchester University, Walton Newbold lectured in history and politics, and was engaged in industrial and economic research. In 1908, he joined the Fabian Society and then the Independent Labour Party (ILP) in 1910.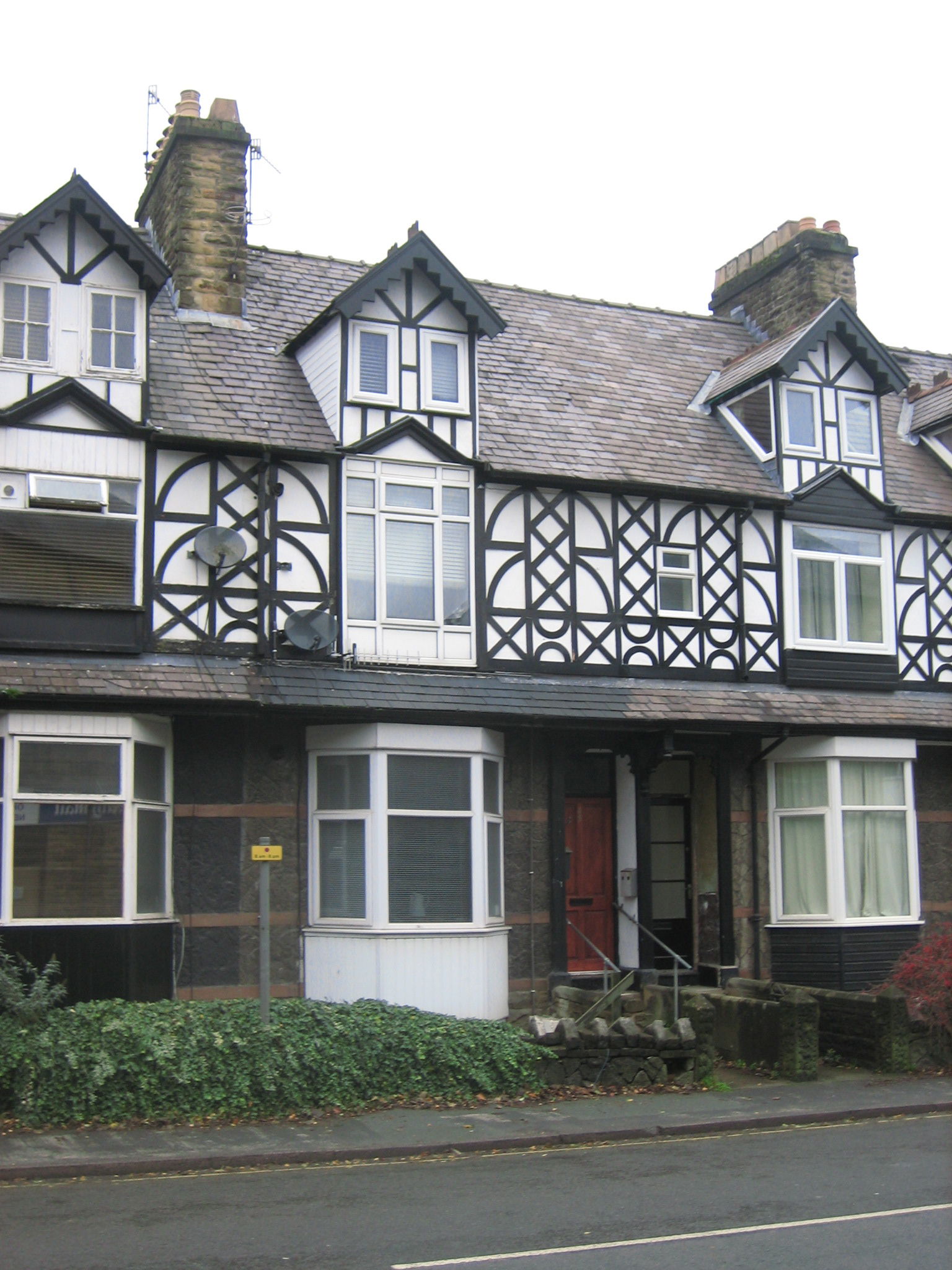 Walton Newbold's family home at 47 Dale Road, Buxton, Derbyshire
Walton Newbold did a great deal of research into the arms trade and its international connections in the late 19th/early 20th centuries. It was he who did most of the research behind Philip Snowden's famous condemnation of the arms trade, in his speech to the House of Commons during a debate on the Navy Estimates on 18 March 1914. Snowden, with a district lack of modesty says in his autobiography
"It was in this debate that I made the longest speech have ever delivered in the House of Commons, and the most sensational I have made as a private member. For two or three years a young Quaker Socialist named Walton Newbold, who has a special gift for that sort of work, had been making an investigation into the ramifications of the International Armaments Ring, and the financial interests of Members of Parliament in the British Armaments firms. This material – an enormous mass. Was handed over to me. I sorted it out , and knocked all the main points into a speech. It says much for the care and accuracy of Mr. Newbold's revelations that not one of his charges was ever challenged". In his autobiography, Snowden then quotes several published articles praising his speech. Unfortunately, he dies not attribute the quote to specific newspapers. He does appear to have chosen the best highlights.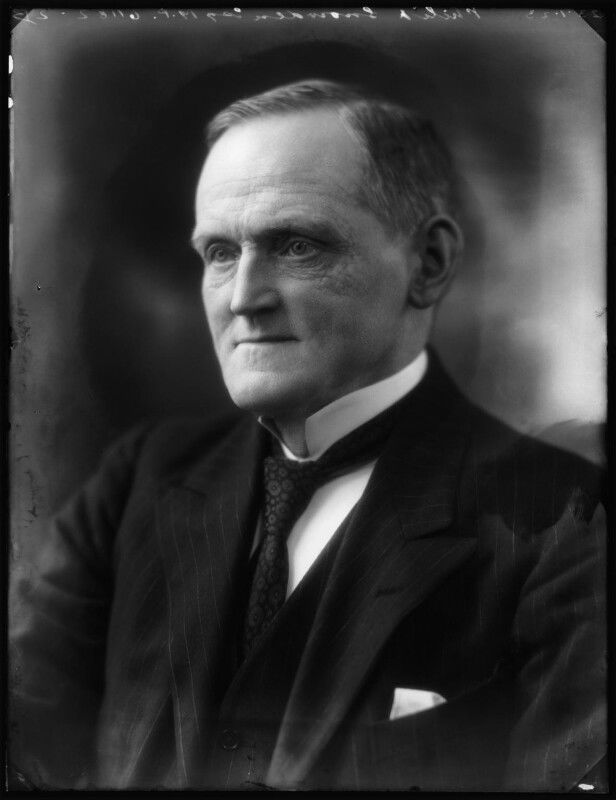 Philip Snowden - National Portrait Gallery
"Not for many years have statements so serious been made across the floor of the house, and apparently on such categorical evidence"
"One of the greatest speeches that a house of great speeches has ever known was made by Mr Philip Snowden"
it was all stirring stuff and later published in pamphlet form, under the title Dreadnoughts and Dividends The gist of his argument based on Newbold's research was that a series of scares regarding armaments spending by the other Great Powers- had been engineered in times of depression by the armaments industry for the purposes of getting the Government to spend more money on arms, and that MPs who were directors and shareholders in those companies , the military men who went to work for them and the journalists who like to print war scare stories, were all complicit.
Walton Newbold had presumably been researching deep into the share registers and company documents of various British Arms manufacturers, primarily Armstrong and Vickers. He must have had to manually cross- check the Share Registers with the names of MPs and Lords. It is the sort of work that a computer could do these days in a few minutes, doing it without must have taken weeks. The UK Parliament has only had a Register of Member's interests since 1974, so Newbold ad Snowden were doing some ground-breaking work in identifying Members who had interests in the various companies. Fortunately, the Companies' Acts provided that Joint Stock Companies had to make their Register of Members (Shareholders) , available to other members and to the public (on payment of fee). Nevertheless, Walton would have had to visit the registered offices of all the companies concerned to pore over their Register of Members and take notes by hand. From Newbold's research, Snowden went on to name a number of Ministers, Lords who were substantial shareholders in the "armaments ring"- primarily Armstrong and Vickers but including other ship builders as well.
The Trustee for the debenture holders in Vickers, was Lord Sandhurst, the Lord Chamberlain.
The Right Hon, Stuart Wortley, member for Sheffield Hallam, was a trustee for debenture holders of both Vickers and Cammell Laird.
Sir J Lonsdale, Member for Armagh, who had asked seven questions in five weeks in the 1909 war scare year regarding orders for gun mountings, owned 5,000 shares in Armstrong.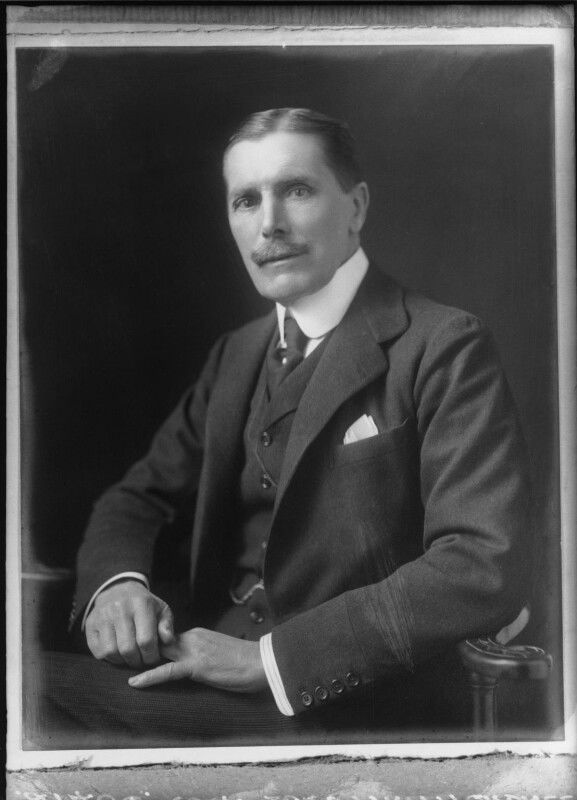 John Brownlee Lonsdale- MP for Armagh with a strong interest in naval issues and Armstrong Shares. (National Portrait Gallery)
Sir J C Rickett, Member for Osgoldgress and a man who gave the impression of putting "patriotism and Empire" before all considerations of sordid selfishness "-turned out to own 3,000 shares in John Brown and 2,100 shares in Cammell Laird
Another Sheffield MP, Mr. Samuel Roberts (Eccleshall) who allegedly had spoken in early every debate on arms and shipbuilding, turned out to be a director of Cammell Laird and a shareholder in the Coventry Ordnance Works.
The Liberals were not getting off the hook either, Sir Charles Swann, Member for the Northern Division of Manchester was also a substantial shareholder in Cammell Laird
Maybe, some of the MP's had not not actually done anything wrong, especially those who were just shareholders. By 1914, although Vickers had extensive arms interests, it also had extensive non-Military interests in steel, cars and civilian manufacturing. In the case of Sheffield MPs, it was also a substantial local employer and, in any case, considering the share capital would run into hundreds of thousands of shares, the MP's named hardly had substantial interests. Nevertheless, it didn't look particularly good, and Snowden was able to capitalise on that.
Snowden then turned his attention to former military and civil servants who had left public service and joined the Boards of Armaments Companies
Sir George Murray former Permanent Secretary of the Treasury had joined the board of Armstrong. Worse was the case of Rear Admiral Ottley, former Naval Attaché to Russia, Japan, France , United States and Italy, a Director of Naval Intelligence and then Secretary of the Committee of Imperial Defence, who had left to serve as a director of Armstrong Whitworth and Company. He was also a director in Armstrong's Italian firm, Armstrong Pozzuoli. At the time Italy was one of the Central Powers and a potential enemy of the United Kingdom. As Snowden put it:
"Armstrong, Whitworth and Co of Newcastle and Armstrong of Italy, are in possession of confidential facts in relations to the doings of both the Italian Government and the British Government, and it would require a great amount of business probity to prevent them disclosing the facts from the one branch of the form to the other." Snowden concluded:
"There is not, as a matter of fact, a single large firm doing contract work for the Government which has not earth er upon its board or in its service a man who has been in the service of the Government"
Again, if you look at the modern defence industry, this remains a common practice- although these days would be governed by cooling off periods, restrictive covenants and confidentiality agreements. Today, even with all the restrictions in force, it does not look particularly good. In 1914, it looked worse. Even if Rear Admiral Ottley was a totally blameless chap, who kept all the secrets he had learned to himself, to use a modern phrase the optics were all wrong. Innocent or guilty, the individuals and the system just left themselves open to Snowden's attack. Snowden then went on to speak about the various baronetcies, knighthoods etc which had been doled out to senior figures in the arms industry. So not much has changed with the honours system since then.
Snowden was particularly interested in the cases of Italy and Austria. Here there was a serious conflict of interest. Italy was the main Naval rival of Britain in the Mediterranean and yet Italian warship building was greatly indebted to British capital and resources through Armstrong and Vickers -Terni. The Whitehead Torpedo works in Fiume, were building submarines and torpedoes for the Austro-Hungarian navy, while building torpedoes in Weymouth for the Royal Navy, Armstrong had interests in both of them. Fortunately, the Italians went from being a potential enemy to an ally. The Austro-Hungarians stayed an enemy. It seemed not to occur to either Armstrong or Vickers, that some of their arms might one day be turned on British soldiers and sailors – or they did not care! It would not have been the first or last time that British made guns were turned on British soldiers.

A Whitehead Torpedo - bult in Weymouth for the Royal Navy and in Fiume for potential envies the Austro-Hungarian empire- by Armstrong subsidiaries
Snowden's published speech is well worth a read, and it is interesting to think that it largely rested on the research work carried out by a former Buxton College Boy. I am not sure that in 1914, when the headmaster and staff of his former school were all volunteering, they would have greatly appreciated this particular old boy's contribution.
Newbold must have gone on to use a lot of his original research material in his book. "How Europe Armed for War" published in 1916 and dedicated to his friend Karl Liebknecht-who had done a similar demolition job on the German armaments industry.
Newbold continued his campaign against the arms trade, even after the war had started. Somewhat naively he wrote to the American socialist newspaper, "the New York Call" asking the neutral Americans to stop selling arms to Europe. By means of this time, the British were censoring letters addressed to America and a letter addressed to a Socialist –newspaper in -New York was pretty much asking to be steamed open. Newbold was duly arrested under the all -encompassing Defence of the Realm Act (DORA). and charged with sending a letter "likely to interfere with the success of His Majesty's Forces". Fortunately, by this time, charges under DORA had moved back into the civil courts. Since he appeared to still be using his parents' address, he was bought before Buxton Police Court (magistrates) where he pleaded guilty to the charge and was fined £25. Walton Newbold's Counsel pointed out that he had also been asking the Americans not to send arms to the Germans as well. The Chairman of the bench implied that Walton Newbold did not realise the seriousness of his actions. It all seems quite British, Walton Newbold seems to have been treated quite fairly and decently by Buxton Magistrates, despite the horrifying losses that towns like Buxton were suffering in 1915. Possibly had he been German or French, he might have found himself blindfolded and up against a wall, rather than paying a £25 fine! Apparently, since writing Communist propaganda was not such a lucrative business, his mother might have paid the fine.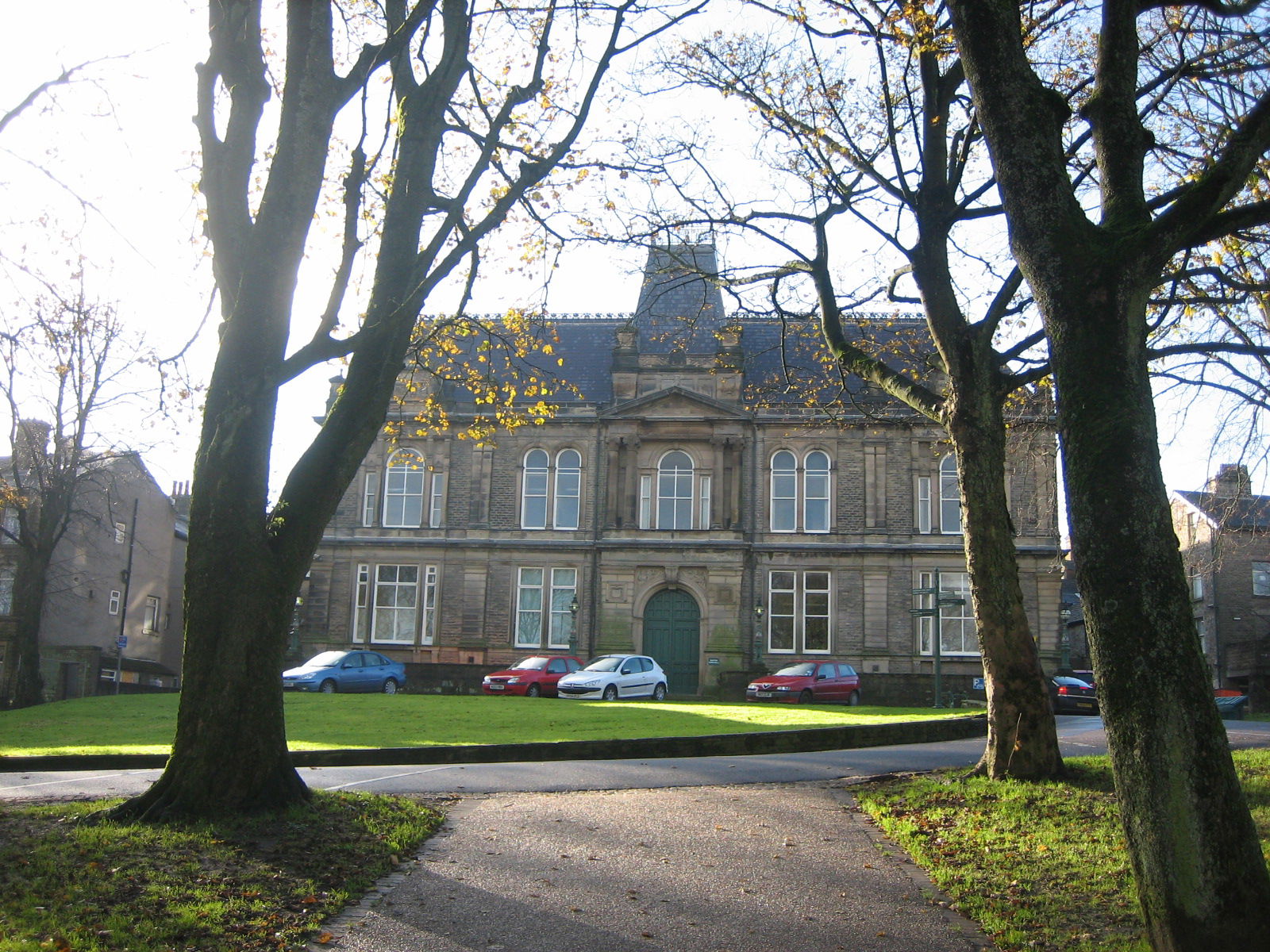 Buxton Town Hall, where Walton Newbold was fined £25 by Buxton Petty sessions court for offences under the Defence of the Realm Act
Whilst still a research student, he married fellow socialist Marjory Neilson on 16 June 1916. He apparently first met her when he was touring Scottish Arms factories for his research. Previously he had been engaged to "Red" Ellen Wilkinson (who later became a Labour MP) , while a student at Manchester . Marjory was from , Beith, Ayrshire. , the daughter of a Presbyterian cabinet-maker, earning enough to send his daughter to higher education after schooling at Beith Academy. Her brother Alexander was imprisoned for refusing to serve as a soldier in World War I. Marjory studied from 1902 to 1905 at Glasgow University but did not have sufficient grades to graduate in the arts and went on to teach at Wishaw elementary state school from 1908 to 1916. Here she saw the deprivation endured by children of working families and poor and limited facilities for their education and she embraced socialist activism to work to improve opportunities in education, health, welfare and housing for the working class. Marjory and Walton were engaged in April 1914 and married in a civil ceremony in Blythswood, Glasgow on 16 June 1915.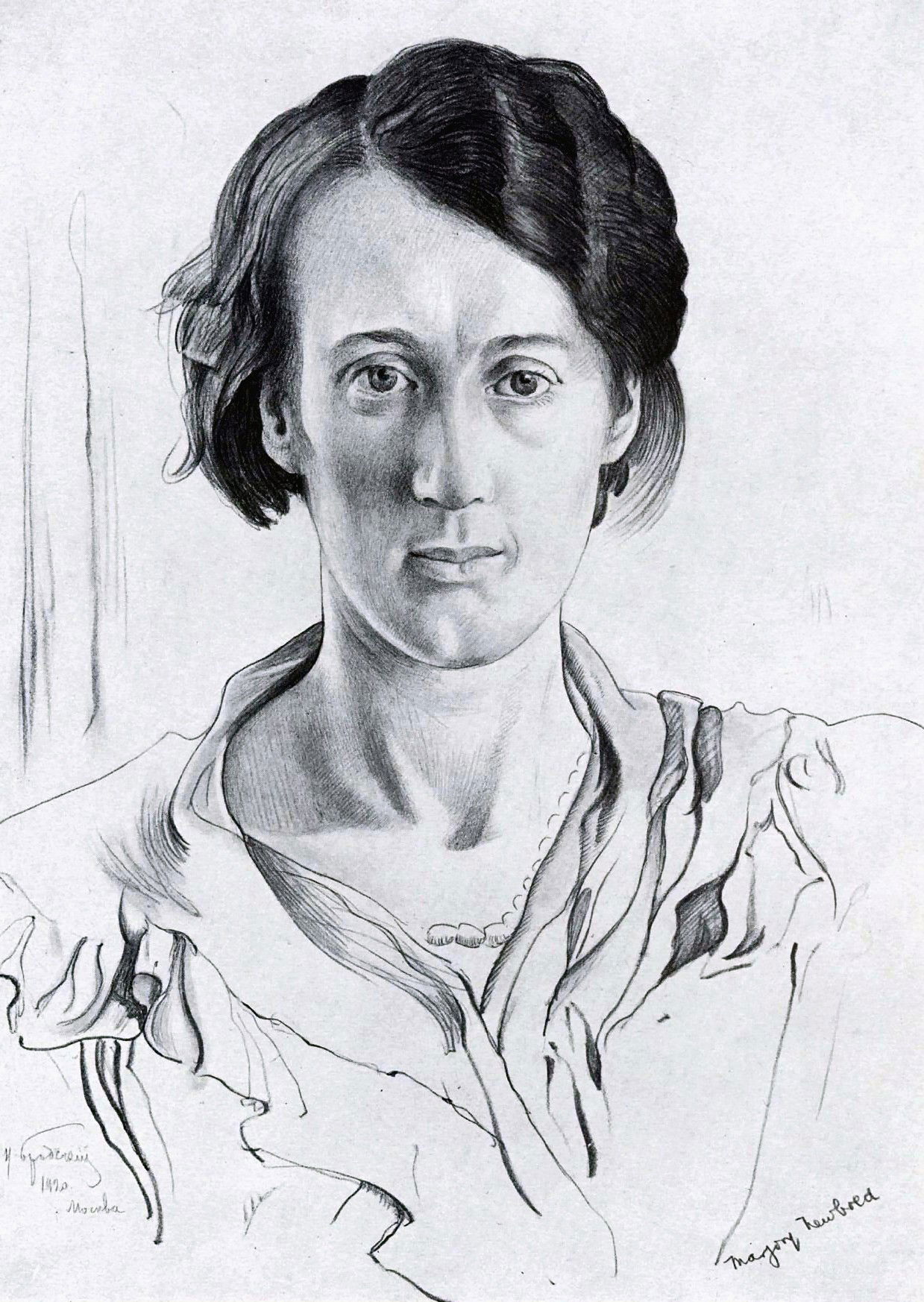 Marjory Newbold (drawing by the Russian Brodsky)
In 1917 Newbold joined the Labour educational Plebs' League and the British Socialist Party (BSP). He had a number of articles published in The Call, .His articles were specifically anti- Capitalist, anti- Imperialist and anti-Militarist. His articles from the journal The Call can still be read today
1917 Capitalism and the War
1917: Socialism and Militarism
1917: Capitalism and Imperialism
In 1919 he published" The Coming Crash-an Economic Interpretation of Present-Day History"
In 1920, Walton Newbold and Marjory made the difficult trip to the Soviet Union for the Second World Congress of the Communist International. On April 22, 1920, the Executive Committee of the Communist International (ECCI) voted to hold a congress of its member parties, followed on June 14, 1920, by the call for the Congress to be held in Moscow in a month's time. Political parties pledging allegiance to the organization were urged to send delegations. The official records of the 2nd World Congress indicate that a total of 218 delegates participated in the proceedings, including 54 representatives of Socialist, Social Democratic, and other non-Communist political parties and 12 representatives of youth organizations. Walton Newbold is recorded as being a non-voting representative.
Getting to Russia for the Congress in 1920 was no easy matter. Although the Allied intervention in the Russian Civil War and the consequent blockade had officially ended, relations with the Soviet Union were far from normal, making travel extremely difficult. Safe and legal travel was possible only through the Estonian port of Revel (Tallinn). By June 1920, only Estonia had ratified a Peace Treaty with the Soviet Union. Treaties with Latvia, Lithuania and Finland would follow later that year. In April 1920, Poland had invaded Soviet Russia and by July 1920, the Poles were un full retreat ahead of the Soviet Union. So getting by l and from Germany to Estonia across Poland was inadvisable. The best route was by boat from Germany o the Free City of Danzig to Revel and from their overland or by sea to Petrograd. Even in pre-war days – it was around 11hours by train from Revel to Petrograd and from there at least a 13- or 14-hour trip to Moscow at the best of times, and these decidedly were not the best of times. due to the war with Poland wrecked locomotives and derailed freight cars lined the tracks and the whole train service was disrupted. On the Petrograd to Moscow section the Soviets had laid on special trains for the delegates, but they could not do much about the distances involved. One imagines there were some long discussions about Communist theory on the trip- or alternatively a lot of Vodka was consumed. Whereas, before the First World War it had been easy to move around Europe without a passport., now it was required. Some delegates were forced by circumstances to use false passports and identity documents or to travel without any legal documentation whatsoever. The British passport office was not actually keen on issuing passports for travel to the Soviet Union, which had still to be recognised and so British delegates may well have had to lie about where they were travelling to, in order to get a passport. Presumably, the trip would have been of some interest to the British Security Service (MI5) but there is apparently no file on the Newbolds in the National Archives- if there ever was one, perhaps they decided that they did not pose a major threat to the British Establishment.
The Congress was scheduled to open on 15 July, but owing to the aforementioned difficulties, many delegates had not arrived by that date. ECCI decided to postpone the first working sessions by one week. Although the Congress was officially in Moscow, the opening session was held in Petrograd on 19 July, giving the attendees a chance to visit the places where the Revolution had started. Following a meal in the Great Hall of Smolny, the delegates, accompanied by thousands of Petrograd workers, marched to the Uritsky Theatre where they heard a keynote address on the international situation and the tasks of the Comintern delivered by Lenin. Afterwards the delegates participated in a mass demonstration before gathering at the former stock exchange to see a costume drama called "Spectacle of the Two Worlds" performed by a cast of 3,000.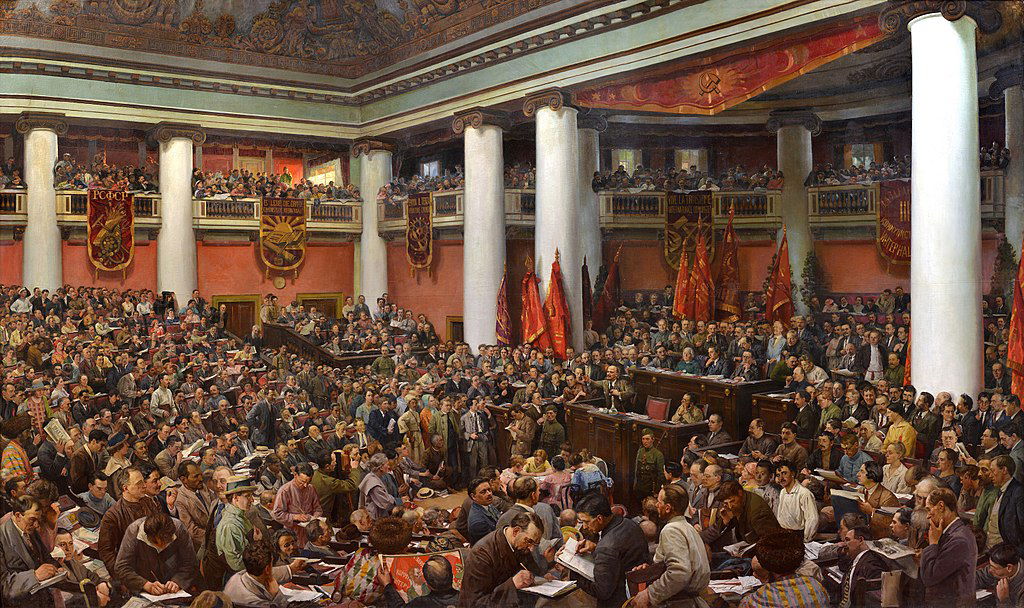 Following the opening festivities in Petrograd, a three-day break followed, after which the Congress reconvened in Moscow in the former Vladimir Throne Room of the Kremlin. Four official languages were used at the convention — English, French, German, and Russian — with secretaries typing convention documents in each. The primary languages spoken on the floor were French and German, with simultaneous translations taking place in various corners of the room.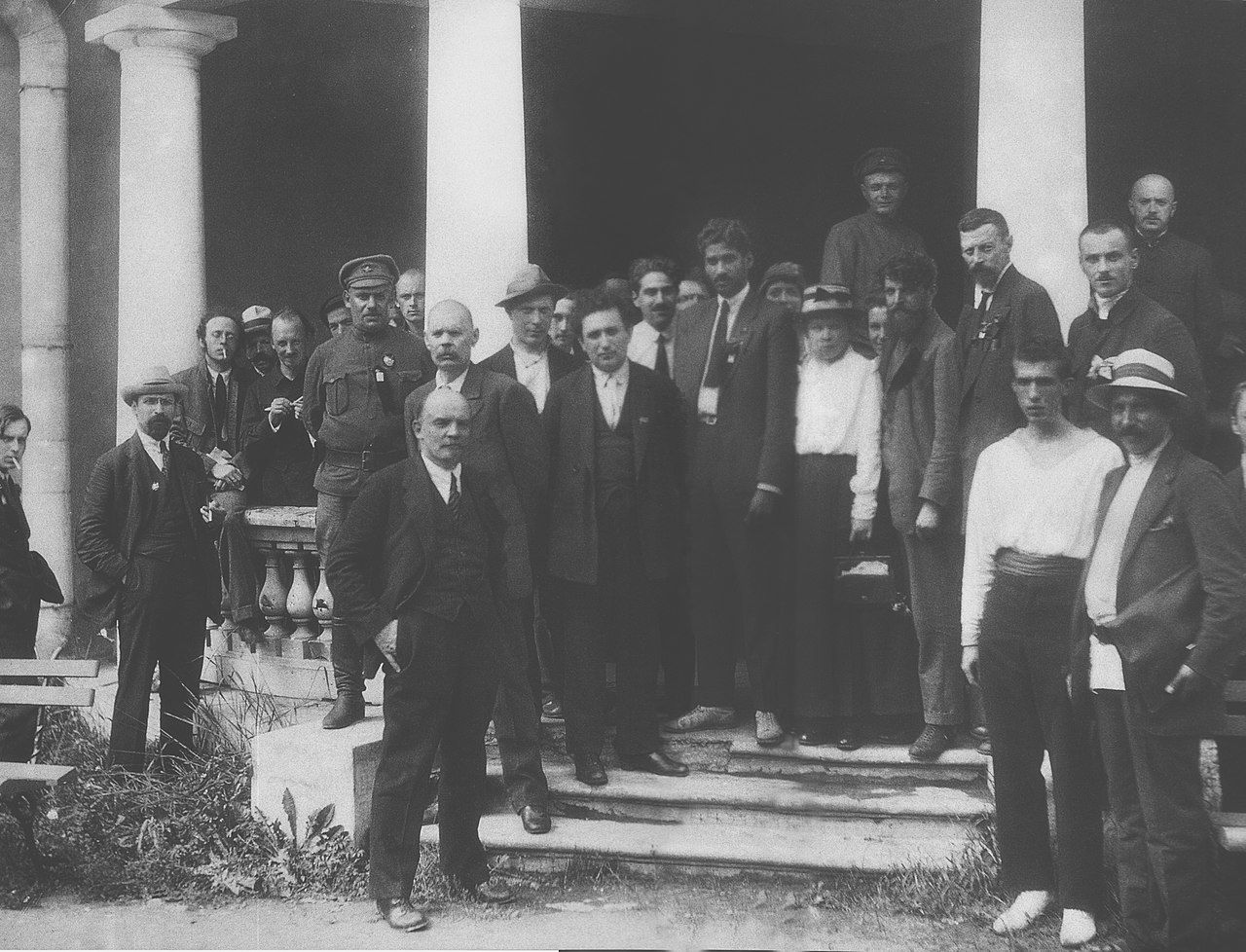 Some of the delegates to the II Congress of the Comintern: , Karl Radek (third, smoking), Nikolai Bukharin (fifth),), Vladimir Lenin (tenth, hands in pockets), Grigory Zinoviev (thirteenth, hands behind his back), Public Domain
Delegates were housed in Moscow at the Delevoi Dvor, a hotel a short walk from the Congress's sessions held at the Kremlin. With food in short supply, fare provided to the delegates was poor, with some delegates forced to rely to some extent upon stores brought into the country with them. Upon arriving at their hotel rooms, delegates were provided with an assortment of written reports, draft resolutions, and copies of two recently published books — Terrorism and Communism by Leon Trotsky and ""Left-Wing" Communism: An Infantile Disorder by V.I. Lenin. Possibly they were an aid to sleep under difficult circumstances.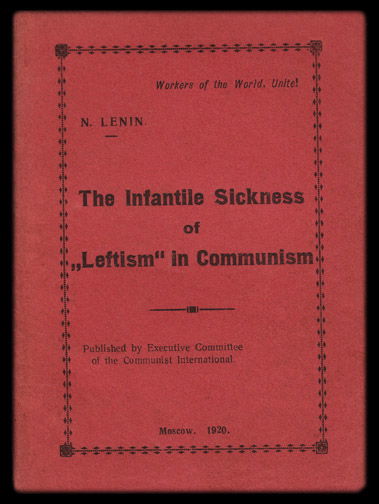 Delegates participated a wide range of events, touring the country, attending shop meetings, watching theatrical performances, and participating in a subbotnik (voluntary unpaid work) loading railroad ties There do not seem to be any further records regarding the trip to Russia, apparently Marjory may have stayed there for up to six months (between May and October 1920) , it is not clear whether Walton Newbold stayed the same period. In any case, Marjory's health seems to have been pretty broken by the trip – where she apparently contracted the fatal strain of tuberculosis, which would eventually kill her
By 1920, he was a committed communist, stating "my loyalty, at any rate, is now – as it has been for two and a half years – first and foremost to the position of the Third International". In 1921 he resigned from the ILP and joined the Communist Party of Great Britain, becoming a member of its first central committee. And publishing a statement welcoming the creation of the party. He then crops up in Petrograd and Moscow as an observer at the 2nd Communist International
In the 1918 General Election, Newbold stood as a Labour candidate to represent the Motherwell constituency in North Lanarkshire the House of Commons. North Lanarkshire was one of the most densely industrialised area in the UK. Around 75% of the people lived in poor quality one or two roomed houses. The ILP had been trying to help, organising campaigns, political education and even setting up local cycling clubs. Walton Newbold's wife Marjory was a well-known local activist, but it was her husband who became the Labour candidate. At the 1918 General Election Walton Newbold finished third with 4,135 votes. The Liberal Party took 4,817 votes and the Unionists won with 6,972 votes.
In the 1918 General Election, the four constituencies of North Lanarkshire had all retuned Unionist MPS. However, the Post-War boom was short lived, and recession hit the heavy industries of North Lanarkshire hard, there were wage cuts, strikes and lockouts by the employers. The Local cooperative branches set up soup kitchens to feed starving miners and their families.
In the 1922 General Election, on Wednesday 15 November 1922 Walton Newbold won Motherwell. , he received the support of the Labour Party, but stood under the label "Communist". He was refused permission to take the Labour whip and to sit with the Labour group. Walton Newbold gained 8,262 votes beating Hugh Ferguson, the Independent Unionist by 1,048 votes- The Liberal and National liberal candidates and last, although the total Liberal vote was higher it was split across the two candidates. Newbold sent a telegram to Zinoviev, the Head of Comintern saying
"Have won Motherwell for Communism ".
It seems that since, people have suggested that he said he had won for Moscow, which seems not to have been the case. He was British and radical but there seems to be no suggestion that he was merely Moscow's man or ever an agent of the Soviet Union.
Newbold's Parliamentary career got off to a flying (and controversial) start in his Maiden Speech in the debate on King's Speech after the State Opening of Parliament on 22 November 1922
"I represent in this House an area in which there are 13,000 men at the bureau—an area which has been devastated by unemployment on a scale without parallel in its history. I am here as the representative of the working men and working women in my constituency, and of nobody else, for the purpose of bringing the grievances of the subject to the foot of the Throne, or whatever you like to call it. "
He then got slightly more menacing
"We believe that when the time comes, we shall have to deal with your class as the hon. Member who once sat, for Huntingdon (Oliver Cromwell) dealt with your predecessors. There have been precedents in this country for revolution. There have been many precedents for revolution. There is no country in the world where there are as many precedents for civil war as this country, and, if you wish to challenge us again, then we shall be compelled to take up the challenge, and I say, with all the gravity I possibly can, that we do not desire to take up that challenge if we can help it. We hope, just as much as our colleagues in the Labour party, to be able to establish this system constitutionally and legally, but we do not think that you have given us much evidence during the course of the last week that you are going to deal with it in the spirit in which we might have expected that the gentlemen of England, the gentlemen of Scotland, and the gentlemen of Wales would have dealt with the poor men and poor women of this country."
He wrapped up with:
"I was very pleased to hear His Most Gracious Majesty the King. It is the first time I have had the pleasure of being in the High Court of Parliament. It is also the first time that an elected representative of the Communist International has had the chance of standing at the foot of the Throne. It is not the last— not the last by a long chalk! I was glad to hear that the King was interested in unemployment. I was glad to know that his Ministers are interested in unemployment; but it would have been a lot better if they had spent a little less money upon that tomfool show of theirs—"
He was then censured by the Deputy speaker for his last comment and continued
"That spectacle is a challenge. It is the challenge of Marie Antoinette: If they cannot get bread, why do they not eat cake? If they cannot wear shawls, why cannot they wear diamonds and pearls? If they cannot get ordinary broadcloth, why cannot they dress themselves in ermine? Why cannot they dress themselves in purple and fine linen? These Christian gentlemen!"
He finished his maiden speech with:
"I am here in the name of my people. I am demanding justice. I am going to get justice. If not at this Table, then we will get it."
At the fourth Comintern Conference in November 1922, the CPGB was criticized as being too insular, so it tried to improve its links with the French and Germans. In April 1923, a delegation from the PCF attended the CPGB central committee meeting to give them an update on the PCF. In August, Newbold travelled to Paris to try and develop links with the PCF Parliamentary grouping.
After his initial stirring speech, Newbold tabled questions on a mixed bag of subjects as varied as film censorship, prostitution, Court Martials, the arrest of Egyptian Communists, Housing and Unemployment benefits and mining subsidies
By 1923 feelings were running high in Parliament. In mid-April a debate on the treatment of ex-servicemen had finished unsatisfactorily. The next day Labour Members refused to take part in a division, staged a short sit in and several stood singing the Red Flag During a debate on the Ruhr in May, Walton Newbold was accused of whistling during the debate and persistently interrupting other speakers, he was warned he would be expelled from the Chamber. He then refused an instruction from the Serjeant -at- Arms to leave the Chamber shouting "I'm here in the name of the Communist International" Although, the Labour Front bench abstained, 90 Labour members voted against suspending Newbold. Newbold continued to court controversy.
Although the British intervention in the Russian Civil War had ended in 1921 and an Anglo- Russian Trade Agreement signed, relations between Britain and the Soviet Union took a turn for the worst. On 8 May, a note from Lord Curzon, the British Foreign Secretary complained about non-observance of the Anglo- Russian Agreement of 1921 – particularly regarding anti- British activities by Soviet and Comintern agents in the traditional British spheres of the Middle East and India. The British threatened to cut off relations. At the Third Executive Plenum of the Communist International in Hamburg in June 1923. -Newbold, somewhat controversially suggested that King George V, was behind the Curzon Note – since he personally held a great many investments in Persia and other middle Eastern countries.
In May 1923, Prime Minister Bonar Law fell ill and resigned. He was succeeded by the Chancellor of the Exchequer, Stanley Baldwin. The Conservative party had won the election in 1922 and Baldwin could have waited at least four years to call an election. However, somewhat honourably by today's standards, Baldwin thought he needed a mandate from the British people. This would have given him more leverage for his protectionist policies against the Free Trade wing of the Unionists. Parliament was dissolved on 16 November and the election held on 6 December 1923 Walton Newbold campaigned for re-election to his seat on a communist platform. His election pamphlet was full of fighting stuff
He was against both free Trade and Protectionism, believing that things would only change when the workers of the world had united under the banner of the Communist International.
He believed that the problems of unemployment could not be solved under capitalism, but to lessen the suffering before the revolution.
There should be the payment of full maintenance to all unemployed workers through their trade unions
There should be a social reconstruction programme with a minimum £200 million to be spent on houses, schools and hospitals,
There should be complete recognition of the Soviet Union
He supported the Labour Party's ambition to nationalise the land, railways, electric power and other utilities
There should be a reform of the rating system , and no taxation for anybody with less than £500 a year income
More support for pensioners and especially Ex-servicemen
The complete cancellation of the Treaty of Versailles and no increase in military spending
He finished with a plea to the voters of Motherwell
WORKING MEN AND WORKING WOMEN OF MOTHERWELL AND WISHAW
Rally to the Call of the Communist International
Rally to the Cause of a Worker Government!
Let YOUR VOTE BE-
ALL POWER TO THE WORKING CLASS!
The Labour party did not stand against Walton Newbold, but he lost his seat in 1923 to his old rival Hugh Ferguson, this time standing as an official Unionist (Conservative). Ferguson was a member of the Grand Orange Order and in the sectarian world of Scottish politics, that might have been worth the extra votes. Possibly combined with Newbold's less than stellar Parliamentary career so far. Ferguson won by 9,753 votes to Newbold's 8,712, a majority of 1,081. Although Walton Newbold had actually increased his number of votes from 1922. Newbold's career as an MP had been notably short.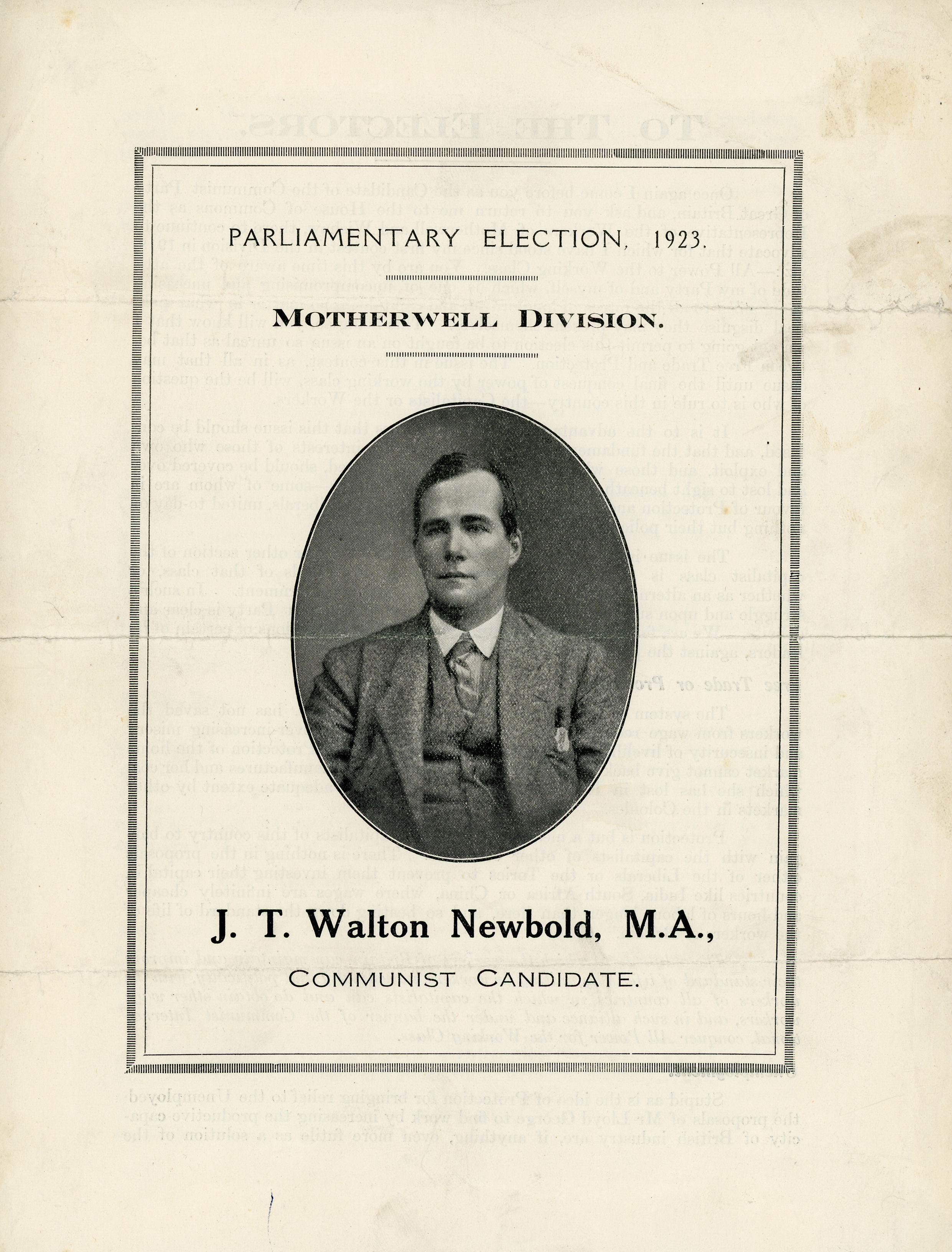 Walton Newbold's Election Manifesto for 1923, proved less than successful
After just over a year in Parliament and increasingly disillusioned with communism, Walton Newbold resigned from the Communist party in 1924 and re-joined the Labour Party. At that point, he seems to have started a drift towards the Right and in fact became a stern critic of Communism. As a by-product of Newbold's departure (he was one of the few francophone and middle class members of the CPGB), relations between the CPGB and the PCF never really recovered.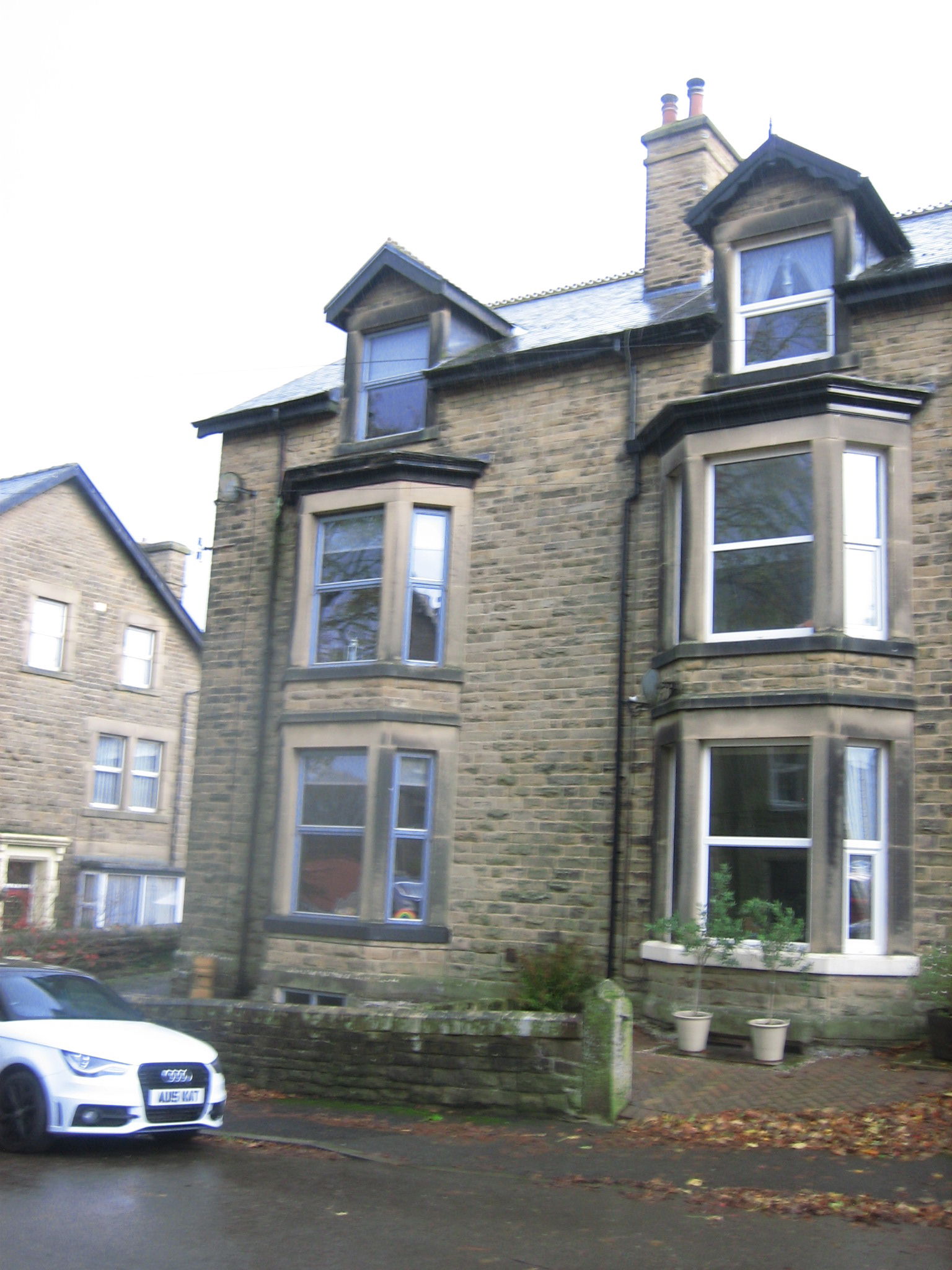 Grange Road, Buxton- where Walton Newbold spent some of his later years in Buxton
His father Thomas Robinson Newbold, still resident at 6 Grange Road died on 8 February 1926 at Buxton and is buried in Buxton cemetery. He left an estate of £3414 to his widow Elizabeth. After the International Congress, Marjory's health had deteriorated, coming home 'a shadow of her former self' with a 'lingering illness from which she was never to recover, probably tuberculosis. Marjory remained a Communist to the end of her life and on 15 November 1926, she died at home in Bells causeway, Beith. She is buried in Beith Cemetery.
In summer 1926, Newbold had travelled to Canada to meet with members of the Canadian Labour Party going all the way across to Vancouver. It does not seem to have been a hugely successful trip. By that time, to the annoyance to some of his Canadian hosts, he had started attacking the Communist Party.
After Marjory's death, Walton Newbold sems to have moved back to England. In 1928 Newbold joined the Social Democratic Federation, and edited its journal, Social Democrat, from 1929 until 1931, when he supported the National Labour split from Labour. Walton Newbold stood unsuccessfully as the Labour candidate in Epping in the 1929 general election, where he lost to non-other than Winston Churchill. Churchill standing for the Unionist party polled 23,972 votes. Gilbert Sharp for the Liberals 19,005 and Newbold 6,472. By the time of the 1931 General Election, Newbold had apparently thrown his support behind Churchill who was re-elected. In the same year he was appointed to the Macmillan committee (The Committee on Finance and Industry). A committee formed by Royal Command and tasked with determining whether the Banking and finance system was helping or hindering British Trade and industry The members of the committee were Lord MacMillan, the economist J M Keynes, Lord R H Band, R McKenna, J F Taylor, G Tullock, Sir T Allen, Ernest Bevin, W Raine, L B Lee, C Lubbock, Lord Bradbury and Walton Newbold). It is difficult to know how active Newbold was in al these discussions.
The committee issued its final report ( Cmd 3897) on 31 July 1931. The first part of the report was a historical survey, . The committee then moved on to its conclusions and recommendations. Despite the difficulties involved, the country should remain on the Gold Standard, that there should closer relations between British banks and industry ( as in Germany and The United Staes), that for British export sales, credit facilities were not adequate and that British institutions should be established for the purpose of assisting British industry with its export trade. A number of committee members submitted their own addenda to the report. One addendum proposed, an abandonment of Free Trade policy, and the introduction of tariffs and bounties to control imports and help exports. They also recommended planning schemes for larger towns and industrial centres, refitting of staple industries and electrification of the Railways. Overall, capital development should be planned and organised at a National level, through a board of National Investment It seems probable that most of the report was drafted by Keynes, along with his addenda. Newbold attached a rather long list of reservations to the Report .
His last public appearance seems to have been when he appeared as a witness before The Royal Commission on the Private Manufacture of Arms. He appeared in a private capacity as an expert in the field. his views had changed somewhat since 1914. The Royal Commission had a specific remit, it was not looking at the causes of war or preventing war, but at the prohibition by the UK either alone or in conjunction with other countries of the private manufacture of arms and at potential arrangements relating to the control of the export trade in arms. Walton Newbold was an acknowledged expert on the trade and his statement to the commission and oral evidence was restricted to that specific brief. He started by telling the committee that he had commenced his enquiries back in 1912, motivated by his desires as a member of The Society of Friends to remove the causes of war and as a Socialist propagandist to pursue a case against private enterprise and private profit. He then began to undermine much of his own previous work, , saying that he now rejected the theory that the manufacturers of War materiel were in any sense serious contributory factors in the promotion of war-scares. He also acknowledged that possibly too much stress had been placed on the question of share ownership. He gave the example of Mr. Barrow Cadbury, a prominent member of the Society of Friends who was somewhat embarrassed by his ownership of 30,875 preference shares in ICI. Cadbury had helped to fund Newbold's book "How Europe Armed for War". Newbold argued that although ICI was involved in arms manufacture, it was not solely an arms manufacturer. An argument that might have applied back in 1914 to Vickers and some of the ship building conglomerates. He concluded that a shareholder, such as Cadbury was unlikely to be prejudiced by such an insignificant shareholding. He also admitted that any connections between the Press and arms manufacturers had perhaps been overstated and that newspaper had no vested interests in assisting the arms industry.
Newbold was now thinking on more strategic lines. He was clearly worried about a coming war and the consequences of aerial bombardment on British industry. He made the case for a government backed dispersal of the arms industry and the creation of reserve factories. Stating that the main problem was the need to "reorganize, reconstruct and maintain the means for the extremely rapid manufacture, should need arise " of weapons systems,"
He also , somewhat presciently, suggested that the government should support the purchasibfg of strategic rserves of iron.-ore, bauxite and other non-ferrous metals used in arms production, something that private enterprise had neither the capital, nor the incentive to do. He also had a vision of reserve factories, and the creation of hidden sites where new factories could be quickly assembled to replace bombed out ones. He advoked that such factories should be hidden away in:
"Every Pennine dale. In every Scottish Glen and every Welsh valley--- at once". In the end as a democrat and despite his Quaker beliefs, he realized that if there was no appetite for unilateral disarmament, then at least, the country should be prepared. He summed his view as being "I think that Pacifism may be promoted by complete disarmament or else it may be promoted by efficient armament; but I cannot see any purpose that is to be gained by inefficient rearmament"
Sir Philip Gibbs ( a journalist and former war correspondent) who formed part of the commission put it to Newbold.
"a considerable part of our statement is a denial really of a good deal of your life's work, is it not?"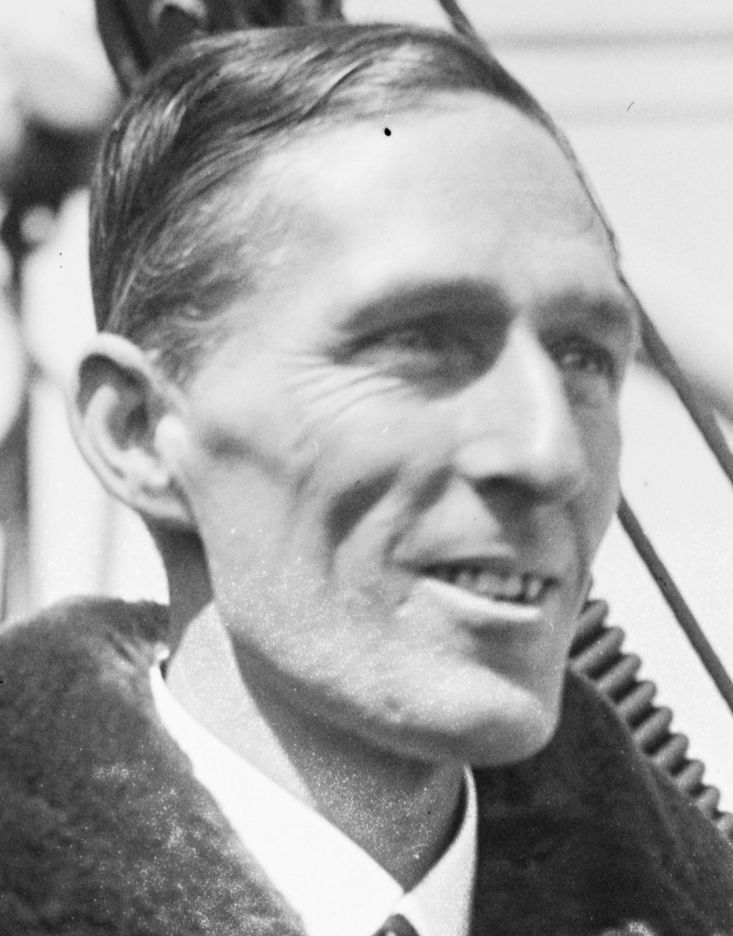 Sir Phillip Gibbs -put Newbold on the spot before The Royal Commission on the Private Manufacture of Arms.-"a considerable part of our statement is a denial really of a good deal of your life's work, is it not?"
Newbold, agreed, saying quite honestly
"As you grow older, you are compelled to recognize that your first enthusiasms do not justify you in the selection if facts, Now I do object, as an economic historian to the selection of the facts to prove a case. I am primarily a historian. I am more interested in history than I am in any other subject, and I absolutely refuse to prostitute history to propaganda"
After that he seems to drift off into obscurity. Maybe denying his whole life's work had proved too much for him. There are no more writings are articles, although his view on Spain and the rise of the Nazis might have been interesting. Possibly his health, which had apparently never been good had declined. There are hints that he moved to the Irish Free State and became an Irish Citizen and a Roman Catholic. In 1940, he appears at least to have returned to the UK for he was writing to Winston Churchill and offering his services to him. He seems to have been politely declined . In the end Walton Newbold died in Glasgow on 20 February 1943. . One thing is sure, he did not make a lot of money from politics. The probate records for his will show that he left the grand sum of £110 10s to his widow Elizabeth (he must have remarried after Marjory's death)
In the end Walton Newbold seems to be an interesting foot note to history. His main claim to fame is certainly to have been the first British MP to be elected standing for the Communist Part of Great Britain. In fact, he remains one of a handful of Communist MPs ever elected in the UK. He then subsequently distanced himself from the Communist Party and moved steadily rightwards. He is of course, by no means different from many more recent MPs who have moved from Marxism or Trotskyism to the Labour Party and further right. He must be one of the few people from Buxton ever to have mixed with some notable figures from early 20th century British History, including Ramsay MacDonald, Winston Churchill, Ernest Bevin, and John Maynard Keynes. During his trip to the Soviet Union in 1920, it is quite possible that he met Lenin, Trotsky, and Zinoviev- but we will never know that for sure His Quaker beliefs seem to have set him off on his early quest against the arms industry- although he later walked back on this position. He seems to have been a contrarian or just a member of the awkward squad, he was against a lot of things, but it is difficult to find a many positive things he was in favour of. In the end, it seems that he just ended up disillusioned and that election victory, might be his only real claim to fame. It is also clear that by 1935, despite his pacifist views, he had become an early exponent of strategic rearmament of the UK.
Walton Newbold's friend Karl Liebknecht was murdered in Berlin in 1919, there is now a memorial to Liebknecht where he was slain. On the 100th anniversary of his death, thousands of people turned to there. Walton Newbold lies largely forgotten in a Glasgow graveyard. Perhaps
" it is better to burn out, than just fade away".
fading away, is infinitely more British. We were lucky that we never faced the level of political violence faced by Germany and that men like Walton Newbold got to die in obscurity rather than being gunned down on street corners.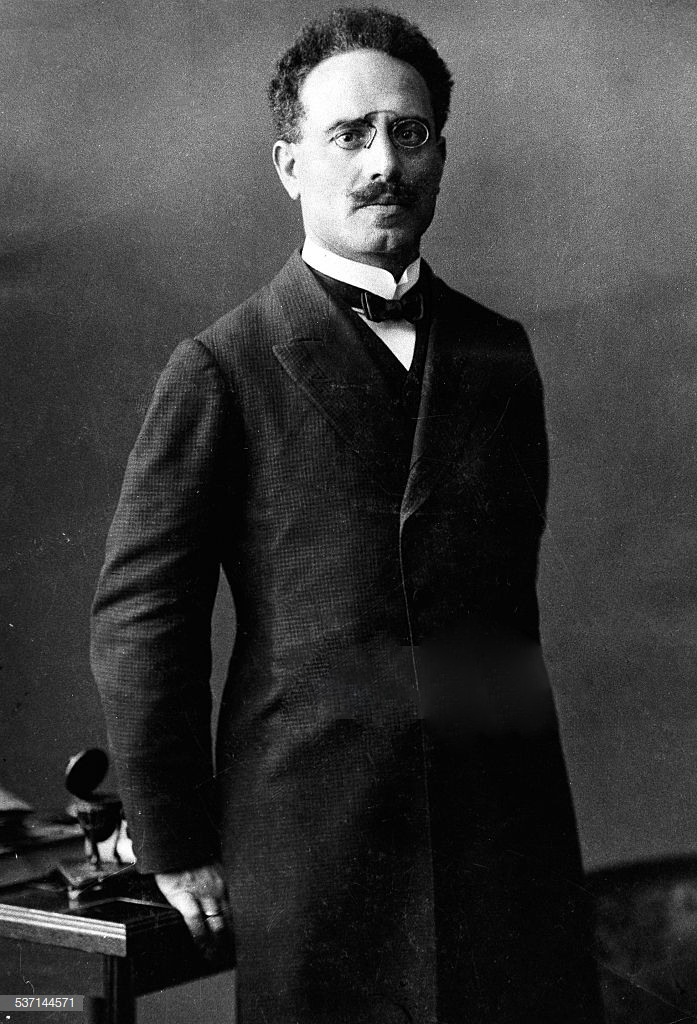 Walton Newbold's friend and fellow campaigner against the Arms Trade- Karl Liebknect. Murdered in Berlin in 1919
Anyway, it would be difficult to find more articles, books or to get more internet hits from any other former Buxton College pupil, so he seems to merit a brief word in any discussion of Buxton folk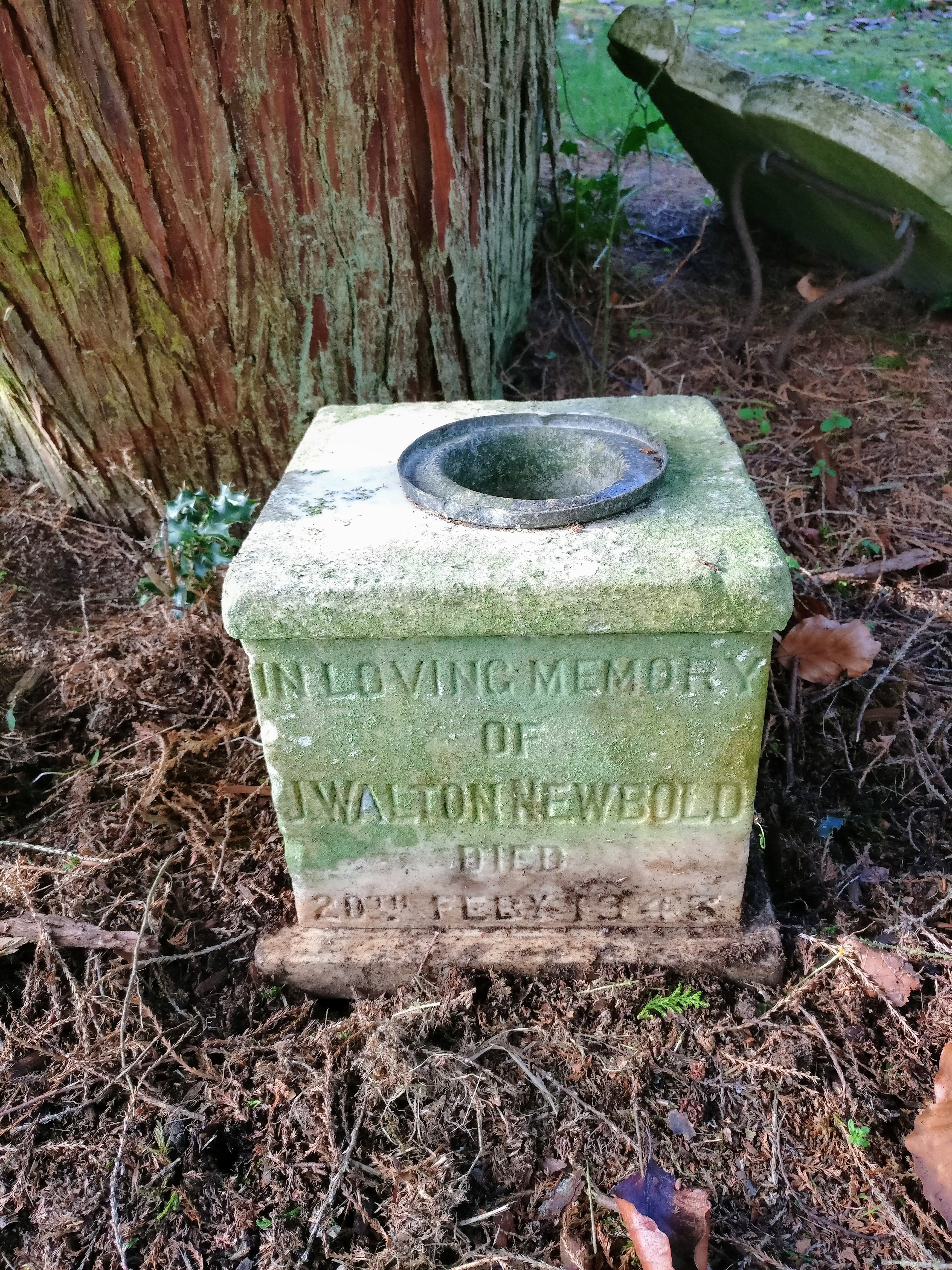 Walton Newbold's Grave
Walton Newbolds Speeches in Parliament (1922-23)
Mr John Newbold (Hansard) (parliament.uk)
Various pamphlets by Walton Newbold
John Turner Walton Newbold Archive (marxists.org)
From Lanarkshire
Interwar Politics 1: 'Motherwell for Moscow' – CultureNL Museums